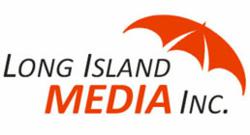 Long Island Media's recent updates to its websites, including LongIsland.com, LongIslandYellowPages.com, and LIHauntedHouses.com make finding comprehensive information about local businesses and happenings easier than ever before for Long Islanders
Kings Park, NY (PRWEB) September 27, 2012
Long Island Media's latest updates to its network of geo-targeted websites solidifies their place as one of the leading locally based online resources.
Although it was only officially founded in 2010, the managing team at Long Island Media, Inc has been acquiring localized Long Island domains since 2002. Over the course of the past decade, they have acquired and revitalized numerous web domains including the iconic LongIsland.com, and built upon a multitude of geo-targeted niche sites such as LongIslandCateringHalls.com, LIHauntedHouses.com, and LongIslandYellowPages.com. These sites, as well as the additional 1,000+ domains in Long Island Media's portfolio provide locals with a variety of information, articles, tools, and resources – all with the common thread of including information local to Long Island. The redesign and improved functionality of these sites over the past year further heightens the value for both businesses and consumers, who turn to the web daily for both business and commercial needs.
Originally launched in 1996, LongIsland.com is one of the oldest geo-targeted websites localized to Long Island – in 2010, it was acquired by Long Island Media, who proudly launched a completely revitalized redesign in March of 2012. The new site design now includes a robust business directory, interactive forums, as well as breaking news and local insights. It also features a refreshingly simple layout for the now infamous LongIsland.com Events Calendar, which provides one of the most comprehensive guides to local events in both Nassau and Suffolk County. With this redesign, Long Island Media has been able to put LongIsland.com back on the map as the go-to for locals to find everything that they are searching for quickly, and efficiently.
Additionally, Long Island Media has updated many of its popular niche sites this year, which included the addition of new tools and functionalities, as well as a simplification of design. LIHauntedHouses.com, Long Island's Largest Haunt Finder website, has become a staple for thrill seekers during the Halloween Season on Long Island. The addition of more in-depth search tools, helpful articles, and brand new Coupon Section will be of great benefit to the local would-be haunt-goers, as well as the haunt owners that have listed their events on the site. These highly anticipated updates are already working to drive additional traffic to LIHauntedHouses.com, which year to date has had almost double the traffic of 2011, and it is expected that this year will be another record breaking season for the site.
LongIslandYellowPages.com, a comprehensive business directory, and LongIslandCateringHalls.com, a local guide to catering facilities and banquet halls were both revamped this year as well. Both directories have been given a revitalized look, and now include a regularly updated Article Section filled with local insights, news, and Press Releases. Both sites now also offer Long Islanders the opportunity to review businesses, as well as share Business Listings and Articles on their social media pages directly from the site. These new features have transformed both Long Island Yellow Pages and Long Island Catering halls from directory services into interactive community resources, and expand their usefulness for Long Islanders.
Long Island Media's extensive family of Long Island based websites continue to prove themselves as useful resources for both locals and tourists by providing useful information on a myriad of topics. The updates that have been made to LongIsland.com, LIHauntedHouses.com, LongIslandYellowPages.com, and LongIslandCateringHalls.com over the course of 2012 have only increased the popularity of these well know sites, and will help Long Island Media continue to expand its dominating web presence on Long Island.