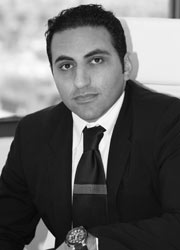 It would be advisable, however, for all those involved to obtain legal counsel. There are too many questions that need to be answered. . .
Ventura, CA (PRWEB) September 27, 2012
According to the California Highway Patrol, a school bus accident that occurred on Woodland St. & Brookshire Ave. in Ventura at approximately 2:55p.m.on Wednesday, September 26th, has claimed the life of a 75 year old woman. The school bus, which according to online reports was carrying 11 disabled children, was driven by a woman who was later arrested on suspicion of DUI.
News reports indicate the bus was heading northbound on Brookshire and making a left turn onto Woodland, when it slammed into the elderly woman, who was in a crosswalk. The children in the bus, who were from two different schools and the bus driver were not harmed in the incident.
The elderly woman was taken to Ventura County Medical Center, where she later died from serious head and facial injuries. The bus driver was booked on charges of felony DUI causing injury and felony vehicular manslaughter while intoxicated, authorities said.
A new report on cbsla.com has introduced new details that have potentially complicated the incident. The bus driver's husband was quoted as saying that his wife was being wrongly portrayed as a drug user. The husband says his wife underwent a back procedure just last week to relieve chronic back pain from a previous auto accident, and still has IV marks in her arms. He believes those marks lead officers to believe she was a drug user, but that the blood tests will prove she was not on drugs.
Ventura and Los Angeles bus accident attorney Kevin Danesh had this to say about the accident:
"First of all I want to extend my sincere condolences to the family and friends of the deceased. Having dealt with many catastrophic accident and wrongful death cases in my years of practice, I know how difficult a time this is for them." Danesh said, "Additionally anyone involved in the accident, from the driver to each child, should seek medical attention and psychological counseling. Accidents like these can have lasting effects on those who are involved or witness them."
"If what the husband says about the wife being recently operated on turns out to be accurate, many interesting questions arise in a case like this. The authorities and court system will be responsible to determine criminal culpability, but from a personal injury standpoint, the culpability in a case like this needs to be examined very closely."
"Assuming that the bus driver is the only party responsible for this accident could be a mistake. If she just went through a back procedure, the medical doctor who was in charge of her treatment needs to be questioned about his recommendations for post-surgical care. Was the driver cleared to work too soon? Was she on pain medication, as is often the case following back procedures that prevented her from properly operating the bus?" Danesh asked.
"Additionally, how much did her employer and the school district know about her condition and recent operation? Were they aware that she was possibly a few days removed from an invasive back procedure? That she may be on pain medication? If they had knowledge of these facts and still allowed her to work, they can even be considered partially at fault for the accident." Danesh remarked.
Danesh was also quick to qualify his remarks. "All of this is conjecture at this point. There will be a full criminal investigation and undoubtedly more information will be revealed as time passes. It would be advisable, however, for all those involved to obtain legal counsel. There are too many questions that need to be answered and because of the reactionary nature of criminal investigations, the police may not have the resources or motivation to dig deeper into the facts surrounding this collision."
About Banafsheh, Danesh & Javid, P.C.
Banafsheh, Danesh & Javid, P.C., is a well-respected Beverly Hills, CA personal injury law firm that serves clients throughout California. The firm maintains offices in Ventura, Los Angeles, Orange County, San Francisco, San Diego, Riverside, San Bernardino, San Jose, and Sacramento. The firm's http://www.bdjinjurylawyers.com handle cases on a contingency fee basis, not charging a fee unless they can gain a recovery for their clients.