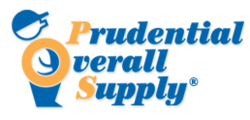 (PRWEB) September 28, 2012
Prudential Overall Supply, leading supplier of high quality business uniforms and textile programs has announced their latest memberships with the National IPA and the Printing Industries of America (PIA) associations. These latest affiliations mark Prudential Overall Supply's continued dedication to expanding their leadership role in their industry and in the communities they serve. Both the National IPA and the PIA are highly respected organizations and Prudential Overall Supply is looking forward to participating with them and their initiatives.
As a cooperative purchasing organization, National IPA serves: city/local government, county government, state government, public and private educational institutions, special districts, government-education healthcare entities and nonprofits. They are dedicated to the advancement of the public procurement profession. Prudential Overall Supply has joined this cooperative to support this initiative dedicated to public procurement and beyond.
The Printing Industries of America is the world's largest graphic arts trade association. They have over 10,000 members and represent more than 1.2 million employees worldwide. They serve their industry through advocacy, education research and technical information. Prudential Overall Supply has joined this massive organization to enhance the growth, efficiency and profitability of their business and their industry.
About Prudential Uniforms:
Founded in 1932, Prudential Overall Supply is a high quality uniforms and textile rental programs solutions company for businesses. Their services include uniform rental, uniform lease, uniform purchase for industrial uniform programs, and more. They have over 25,000 customers, including over 1,250 customers who have used Prudential Overall Supply services for over 25 years and going. They serve major clients, including 110 Fortune 500 companies. They have 27 locations and 1500 highly trained and tenured employees. Prudential is dedicated to fulfilling their "Total Quality Service" philosophy which drives their high quality of management, employee training, and customer service. They are celebrating their 80th anniversary, belong to many associations, and have an A+ rating with the BBB. For more information, visit http://www.prudentialuniforms.com.