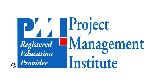 Eugene, OR (PRWEB) September 28, 2012
CBT Nuggets is pleased to introduce "PMI® Agile," a new project management training series. This series is extremely valuable to anyone who works on agile projects, or who wants to make the transition from traditional project management methods to agile methods.
Trainer and project management expert Steve Caseley explains the concepts and practical applications of agile. He also covers how to prepare for and take the PMI-ACP® exam.
"The Project Management Institute's Agile Certified Practitioner (PMI-ACP®) certification brings the worldwide name recognition of PMI to the agile community," Caseley said. "The power of having PMI now involved with agile is that it provides a neutral validation of your agile skills."
At 23 hours long, the PMI Agile series meets the PMI-ACP requirement of 21 contact hours in agile training – a critical step on the path to PMI-ACP certification.
About CBT Nuggets:
CBT Nuggets is a computer-based technology company specializing in cutting-edge online IT certification training. Founded in 1999 by current CEO Dan Charbonneau, and headquartered in Eugene, Oregon, CBT Nuggets provides quick, easy and affordable learning by renowned instructors for individuals, small teams and large organizations. CBT Nuggets is aPMI Registered Education Provider (R.E.P.).
PMI and PMI-ACP are registered marks of the Project Management Institute, Inc.