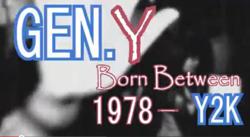 Las Vegas, NV (PRWEB) September 30, 2012
Teen spending habits were the subject of a recent study done by Scarborough Research/ Arbitron Inc. and in it was discovered some of the shopping habits of teenagers. Some background statistics: teenagers are said to account for 25% of U.S. retail spending, "generation Y" is estimated to spend $198 billion dollars annually on themselves, and teenagers' share of the economy is expected to grow in the coming years with predictions as high as 35%. Within the study teenagers were surveyed on their spending habits compared to past spending. It was found that over half are spending either the same or more, and that over half were more interested in finding discounts and coupons. More can be read of the study here.
A shift in the spending habits of 25% of the retail consumer is a big deal, and according to some insiders at one of the largest teen store developers in the country retailers are feeling the crunch. Popular chains and franchises may begin losing the teen demographic, at least in part over the coming years, to business models which can provide similar products at a lower cost. In an interview one of the factors mentioned, which allowed some independent stores to undersell the large chains and franchises, was lack of overhead. According to this source the some of the individual chains and franchises are "shackled" by their inability to price independently, and their need to meet higher quotas due to the various fees associated with a franchise. While a popular store may need to sell a t-shirt for $18.99 to make enough profit to satisfy the overhead and fees, another may sell the exact same shirt, from the exact same supplier, for only $10 and still make plenty of profit. The second factor already briefly touched upon is the supplier network. According to a source at Teen Store Developers, a company which has opened nearly 3,000 stores under six different business plans with its parent company, DRSS, independently owned stores are able to get the same deals on wholesale as many of the large chains by going through an intermediary which deals with a whole lot of stores, and so has that additional buying power of a larger chain store.
Is this enough to bring down the giant chains? A professional with over a decade experience in the industry says no, but it can make a dent. According to predictions this holiday season will see and even greater shift toward smaller, independently owned teen stores which can offer these deals, while the larger chains and franchises under perform.
Discount Retail Store Services is a business development company which helps entrepreneurs start a business by providing all of the core tasks including site location, lease negotiation, financing, build-out, business training, new store oversight, and ongoing wholesale support and marketing support. Opening nearly 3000 independently owned stores to-date, they specialize in six business models including dollar stores, clothing stores, teen stores, party stores, mail box stores, and fitness centers. Find out about upcoming news on Facebook.