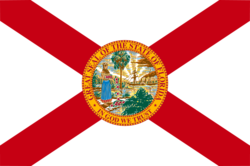 Crowdfunding is opening the door for talent that was previously hidden
Tallahassee, Florida (PRWEB) September 28, 2012
Conzortia Business Funding, Inc, a leader in the crowdfunding market, in a further step toward offering a consortia of websites designed to meet the growing crowdfunding marketplace, has launched a site targeting Florida residents.
The JOBS Act, passed in April, provides for equity-based crowdfunding solutions for small businesses & investors, but first rules must first be made by the SEC to govern the crowdfunding industry.
In the meantime, companies, individuals and organizations in Florida who can look at their capital needs and figure out creative ways to add non-equity perks to their offer can have very successful fundraising campaigns.
For example, a campaign for a reprint of an old web comic raised just over $1.2 million via crowd funding recently. A newly developed game console received over $8.5 million in funding, as well. And the list goes on and on for smart entrepreneurs raising hundreds of thousands of dollars today with successful crowdfunding projects.
Nearly $2 billion dollars was appropriated by crowdfunding projects last year. Around three billion dollars is expected to be raised using crowdfunding platforms by year's end.
"Crowdfunding is opening the door for talent that was previously hidden to translate into serious business and profit," declares Robert Dobyns, founder of Conzortia. "This new method of business funding is quickly becoming the catalyst that will shake the nation in terms of economic advancement."
Crowdfunding your idea is not simply a breeze to high dollar investments, however. It still requires serious consideration and work. "A good strategy, a good idea, and great passion is needed to make a crowdfunding project a success," Dobyns cautioned. "You have to believe in your project enough to work at it; because if you don't, no one else will. But if you do, you could create something great."
To learn more about crowdfunding in Florida, visit CrowdfundingInFlorida.com