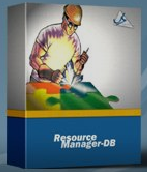 "Solving common manufacturing challenges with Excel is cost effective and simple," Dennis Massey of Bottom Line Solutions.
South Lyon, MI (PRWEB) September 28, 2012
The Workcell Planner for Excel provides master production schedulers and production planners with a tool for determining the overall level of capacity and distribution of capacity required to meet demand.
This demand can be driven by a production forecast or consuming a backlog within a specified time frame for a particular cell - as well as for overall plant level. The Workcell Planner translates a forecast or backlog into machine and manpower requirements for each resource in a cell and compares this with the capacity given the current man machine configuration.
The Workcell Planner allows for easy "what-if" analysis of the interaction of setup times, lot sizes efficiency, operation yield, and even work practices such as working bottlenecks through breaks. In addition, the Excel Template features analysis of production flow with multiple setups per part vs. batch processing and the payoff on throughput of such set up reduction results.
A nice benefit of the model is its ability to clearly show the bottleneck resource that limits cell output dynamically as factors are changed.
The Workcell Planner shows what can be expected from the existing man-machine configuration and can be used to set expected cell output rates, shift schedules and manning levels, all with easy configuration directly in Microsoft Excel.
Other key benefits for all manufacturers include more efficient use of capital resources, easier production scheduling, improved customer service by promising and delivering on realistic delivery dates, minimizing labor costs by only staffing what is required, and increasing factory throughput.
Affordable and Compatible
The Excel template includes all formulas and is easily customizable by users. The model is only $79 and comes with a 30 day guarantee. Available at http://www.UserSolutions.com Toll Free (800) 321-USER(8737) email: us (at) usersolutions (dot) com
Company Information
User Solutions, Inc. was founded in 1991 to fulfill the genuine need for lower cost, easy to learn and use software solutions for the manufacturing and operations management markets. Their solutions, driven by direct customer demand, have helped thousands of companies worldwide become more efficient and profitable. For more information, or for free trial, contact: http://www.UserSolutions.com or call toll free (800) 321-8737.