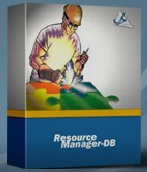 "The Routing Alarms Report is our early warning system for heads up on potential problems with time to react!" Scott McNeil, Master Production Scheduler
South Lyon, MI (PRWEB) September 28, 2012
User Solutions, Inc. has announced a new version of Resource Manager-DB Production Scheduling Software containing advanced production reporting and other features directly from customer feedback.
Routing Alarms Report
Scott McNeil is the Master Production Scheduler for Technical Glass Products in Snoqualmie, WA. According to Scott "We have over 100 custom jobs moving through the plant at any time with values on any one job in excess of $1,000,000. Late or even early delivery to customers is not an option. With the inevitable hiccups during any manufacturing process, we found ourselves scrambling at the end in order to do our best to get back on track and ship on time. We worked with User Solutions to add a new report to the Resource Manager-DB production scheduling software. This report compares the actual start and end with the original scheduled start and end of every workcenter of every job in process and allows us to easily configure an alarm condition. In our case, its three days later than scheduled. The report only shows the alarm condition and all the following workcenters, allowing us to have time to correct delays before a crisis occurs".
Mr. McNeil continues, "As soon as a job is back on track, it falls off the report. This report has become our early warning system with time to react. Not only that, this is just one example of how User Solutions continually sets themselves apart from most manufacturing software offerings. This is the most flexible, affordable, and easy to use production software on the market with the best customer service, period. They are absolutely driven to adapt the software to do stuff OUR way instead of the other way around. It is so refreshing to work with a company who delivers on what they promise."
Available Capacity Utilization Report
Rose M. Hardman, Plant Manager for Siemens Energy, Inc. in Alpharetta, GA has been using Resource Manager-DB for finite capacity scheduling of their projects. According to Rose, "While the Resource Loading Calendar was perfect for viewing and analyzing how much capacity was needed, what my managers were asking for was a summary view of percentage capacity available in weekly or monthly buckets. Once I showed User Solutions the manual steps I had to take in order to produce the report, the next thing I knew they had added it as a standard report, no extra charge. It's wonderful to work with a manufacturing software company that is so customer centric"
Affordable and Compatible
The new reports, and many more, are now included in the standard version of Resource Manager-DB v2012-2. A single user version is $5,000-$9,000. A multi-user version is twice the single user version price. Resource Manager-DB runs with Windows and Excel for reports. For more information, or for free trial, contact: http://www.UserSolutions.com or call toll free (800) 321-8737.
Company Information
User Solutions, Inc. was founded in 1991 to fulfill the genuine need for lower cost, easy to learn and use software solutions for the manufacturing and operations management markets. Their solutions, driven by direct customer demand, have helped thousands of companies worldwide become more efficient and profitable. For more information, or for free trial, contact: http://www.UserSolutions.com or call toll free (800) 321-8737.