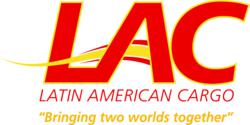 For any business looking to expand their presence and earn more renown for themselves, trade shows may be just what they need.
Staten Island, New York (PRWEB) September 28, 2012
Every year, thousands of vendors make their way to Mexican trade shows of all sorts. It is no easy feat to bring so much delicate material from so far away for a reasonable price. Latin American Cargo (LAC) has been busy making sure they are the premier Latin American shipping expert for all of their business clients attending these trade shows. Here are some of the big shows around the corner in Mexico.
The next big one planned in October is a one of the worlds largest Construction fairs. Construexpo is being held for three days at the end of October and is filling the enormous Expo Guadalajara, in Guadalajara Mexico. This hall is prepared to have hundreds of vendors with massive machines and parts shipped in from across the world.
Latin American Shipping companies, to cater to this event, must be comfortable with the language, customs, and locations in Mexico if they wish to be successful. Latin American Cargo has been working in Mexico for over a decade and has seen what is necessary to make sure clients get their shipments in good order when they need them.
Another large Mexican trade show is ANPIC the Fair of America. This is another huge event, with almost 1000 vendors coming to showcase their products and services. Having a large variety of exhibits, from footwear to machinery, to leather goods, ANPIC has something for everyone. In the spectacular Poliforum of Leon Mexico, this expo will see Latin American shipping companies busy with all the different orders coming in from across the globe. With over 25 nations participating, this event is not something that should be passed up by companies, in or out of Mexico.
Latin American Cargo also has experience helping companies begin their first venture into the Latin American markets and trade shows. The Business Development team at LAC is specialized in getting companies to begin or expand their presence in Latin America. With specialists who know the culture, the language, and have been doing business there for years, they are some of the most capable in their field.
There are many different trade shows across Latin America, with the Mexican trade shows being some of the largest. For any business looking to expand their presence and earn more renown for themselves, trade shows may be just what they need.
About Latin American Cargo
Latin American Cargo (LAC) is a shipping and freighting company specializing in shipments going to and from different areas in Latin America. They are experienced with air, sea and ground transport. Their Mexfreight division, short for Mexico Freight, handles almost exclusively the transport to and from Mexico and acts primarily as a road transportation service. LAC has recently launched an informative video series and has introduced a business consulting branch designed to help clients develop strategic goals and execute them.