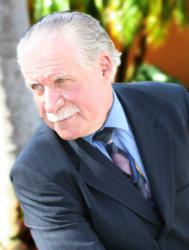 Intramuscular injection is our first-line treatment method because it produces better results on increasing free testosterone levels with fewer side effects. Yet, when injectable testosterone cannot be used, testosterone gels can be a safe option.
Las Vegas, NV (PRWEB) September 28, 2012
Cenegenics® published a scientific expert review entitled "Topical Testosterone Gel for the Treatment of Male Hypogonadism," in the Libertas Academica journal, "Clinical Medicine Insights," announced the global leader in age management medicine. The review—a collaboration with Dr. Ernst R. von Schwarz, Chief Medical Officer of the Heart Institute of Southern California and professor of medicine at UCLA's David Geffen School of Medicine, as well as other leading researchers at the Heart Institute—concluded that biological testosterone gel appears to be a valid, safe and effective alternative for treating men with an androgen deficiency, diminished functional activity of the gonads.
Hypogonadism in males refers to a decrease in either of the two major functions of the testes: sperm production or testosterone production. It is regarded as a clinical syndrome consisting of signs and symptoms in the presence of low serum testosterone. Testosterone replacement therapy is shown to improve sexual function, decreases body fat, increases lean body mass and decreases cardiovascular events in hypogonadal men. These beneficial effects are often accompanied by slight lowering of high density lipoprotein (HDL) cholesterol, increase in hematocrit/hemoglobin, and increase in the size of the prostate gland, mostly within the normal range. But is there a difference in using a gel form vs. injectable testosterone?
"Cenegenics was asked to participate in this review, assessing testosterone gel as an alternative to intramuscular injection. At our centers, we prefer the intramuscular injection because it produces better results on increasing free testosterone levels with fewer side effects. Testosterone gels can be an option when injectable testosterone cannot be used—such as in situations where anticoagulation is a concern. This scientific review supports the foundation that administering testosterone gel is safe and does improve some of the signs and symptoms of hypogonadism," Dr. Robert D. Willix, Jr. said. Willix is Cenegenics' Chief Medical Officer and CEO/Chief Medical Officer of Cenegenics Boca Raton.
Per Willix, the primary objective of the review was not to substitute gels for injectable testosterone. Although the gel proves safe and works, it clearly is not the first-line method of administration.
In their scientific review, the authors concluded that hypogonadal men appear to benefit from topical testosterone gel applications with improvements in sexual function, desire, motivation, performance, mood, muscle strength, lean body mass, fat distribution and body composition. Adequate long-term follow-up and head-to-head comparisons between gels and other applications need further investigation.
Physicians can discover the rewarding benefits of practicing age management medicine and Cenegenics physician training/certification program by contacting Dr. Michael Resnick (702.953.1574) or Dr. Tim Patel (702.953.1577).
Visit Cenegenics' Facebook Fan page, follow them on Twitter and get patient celebrity blogs, health tips and news on their portal site, CenegenicsPost.
For more information about Cenegenics, please visit them online, where you can register for quick access to the free online Cenegenics Healthy Aging Kit: informative Guide to Healthy Aging, Executive Summary and media excerpts.
To schedule an interview, please contact Ann Castro, Cenegenics Director of Media Relations: 702.953.1588.
About Cenegenics
Cenegenics® has forged a paradigm shift in medicine, developing a proactive medical approach for optimized health hailed as "next generation medicine" and garnering worldwide media attention. Cenegenics has 22 centers with others opening in the near future: Las Vegas, Nevada (headquarters/2 centers); Charleston, SC; Boca Raton, Florida; Dallas, Texas; Arlington, Texas; Atlanta, Georgia; Chicago, Illinois; Beverly Hills, California; Philadelphia, Pennsylvania; Washington, DC; New York City, NY; Tulsa, OK; Jacksonville, FL; Atlantic City, NJ; Houston, TX; Denver, CO; Scottsdale, AZ; Boston, MA; Miami,FL; Charlotte, NC; San Juan, Puerto Rico. Cenegenics serves over 20,000 patients globally—2,000 are physicians and their families.
###