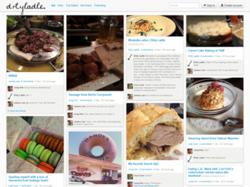 SocialEngine Cloud was launched to help anyone create a unique community for any interest topic.
Los Angeles, CA (PRWEB) September 28, 2012
SocialEngine Cloud is a new service that helps individuals, small businesses and brands create their own custom online communities for anything. Websites built with SocialEngine include a range of social features designed to help community members connect with each other based on shared interests. These social networks can be built on top of popular services like Facebook, Twitter and Linkedin.
Interest-centric social networks like Pinterest, Quora and Reddit have become a part of daily life for millions of Internet users. These networks prove that there is a growing demand for content shared or curated by people that share your interests, but who may not know you personally. Though thousands of new social networks are now emerging with this format, the process of setting one up is still expensive and technically intensive. SocialEngine Cloud solves this problem by spinning up a new instance of it's community software for each customer, allowing them to create an interest-based social network in minutes.
Brands can use SocialEngine to provide more immersive social experiences for their fans within an environment they control. This also enables them to collect valuable information like fans' email addresses, which is not directly possible on Facebook or Twitter.
The service is being offered at $54/month with a 14-day free trial. In the coming weeks, the team plans to release an API to help third-party developers build on the new service. SocialEngine already has an existing development ecosystem with hundreds of third-party developers and designers selling their own products and themes for SocialEngine PHP, the company's self-hosted community software.
SocialEngine is debuting its new platform with a pilot community built for Startup Revolution - a book series for entrepreneurs written by Brad Feld.
About SocialEngine:
SocialEngine, a TechStars 2011 company based in Los Angeles, develops web-based software and services that help brands and affinity groups create unique community websites. Over 10,000 affinity groups and brands use SocialEngine to power their own custom social networks. Learn more about SocialEngine at http://www.socialengine.com.