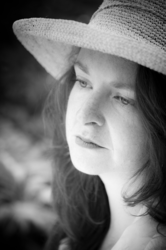 "Her performances are absolutely breathtakingly beautiful. The angels sing through her. I have never heard anyone's voice do that so clearly."
Fort Wayne, IN (PRWEB) September 28, 2012
The loss of a baby is a profound, often unspoken, and incomprehensible loss. Healing music artist Amy Robbins-Wilson will be in Fort Wayne, Indiana to perform a remembrance concert for the parents and loved ones of "angel babies"; those children who died in utero or very early in life.
This musical tribute is sponsored by Women's Health Advantage and proceeds will benefit the Kate Carmichael Stillbirth Program "Kate Cares."
Parents and loved ones who attend are invited to light a candle for their angel baby and have their baby's name included as a part of the concert's final song of remembrance. One former audience member said that listening to Robbins-Wilson was like, "listening to my heart speak" and described her voice as "dreamlike, meditative and healing." An angel baby mom commented that "Amy brought my babies back to me and reminded me of my strength while assuring me that I am not alone."
A video preview of the concert is available at AngelBabyLullabies.com.
This concert will be held at 7pm on October 13th at the Messiah Lutheran Church, 7211 Stellhorn Road, in Fort Wayne. Tickets are $10 for adults and available by calling 260-485-8716.
The remembrance music is recorded and available from Amazon and iTunes on the CD, Angel Baby Lullabies - For those who have lost a child.