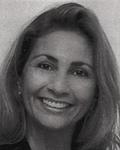 I love Amelia Island...it is my home...I can help make it yours!
Fernandina Beach, FL (PRWEB) September 28, 2012
Prudential Chaplin Williams Realty is pleased to announce the addition of Melissa "Mel" Trejos to their team. Melissa is extremely knowledgeable when it comes to the ever-changing real estate markets of Fernandina Beach, Amelia Island, Yulee and Nassau County, FL. Anyone searching for an Amelia Island realtor may want to speak with Melissa, as she understands what it takes to find the perfect home or condo. Everyone deserves the opportunity to find his or her dream home, which is exactly what Mel excels at.
Given the fact that the market is at an all-time low, there is no time like the present to get in on the buying game. With Mel their side, buyers can go to work finding the perfect home - possibly an Amelia Island oceanfront condo, or a bank owned home in Fernandina Beach. Mel will help ensure her buyers get the best possible deal and the transaction goes smoothly. Purchasing a home is one of the most exciting events in many people's lives, but what makes the whole experience even better is nailing a killer deal, which Mel is known for.
In addition to helping negotiate the best deal possible on Amelia Island bank owned homes, she works to ensure everyone gets the best possible financing for his or her new home. With someone as amazing as Mel working on the side of the buyer, it's easy to see why she has earned the reputation she has in the business.
At Prudential Chaplin Williams Realty, there is no one as important as their customers. They strive to provide every customer with the best experience around, which is why they employ the best sales staff in town. Regardless of a buyer's budget, the staff at Prudential Chaplin Williams Realty work to find the best location, price and terms on everything from Amelia Island million dollar oceanfront condos, to Fernandina Beach Historic District homes to rural acreage in Yulee.
If a new home is in your future, think long and hard about who you choose to represent you. Choosing someone who doesn't do everything they can to work hard for you means you will end up missing the best deal. Avoid letting that happen to you, and don't procrastinate because there is no time like the present to jump into the housing market. Let Mel work on finding you the perfect home. For an interview and quote, visit Mel at her website and let her go to work finding your dream home.