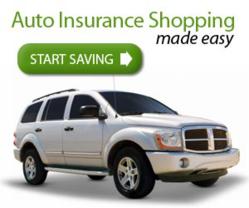 Get an online car insurance quote. It's fast & it can save you money!
(PRWEB) September 28, 2012
With the help of a http://www.INSVIA.com, drivers can compare quotes from some of the top insurance providers in the United States to select appropriate coverage and to lower their annual insurance bills substantially. First time users get up to 55% in savings, click here to visit the website.
INSVIA.com uses a simple system that allows drivers to input a zip code to see an accurate list of local insurance carriers. Drivers can then select one of the carriers to get fast, personal quotes completely free of charge.
The website makes it easy for drivers across the United States to take control of their insurance policies. Vehicle owners can research policies, read about different coverage options and evaluate the reputations of major insurance carriers to make educated decisions about their plans.
"When drivers understand exactly what they're buying, they tend to buy appropriate levels of coverage," said a representative of INSVIA.com. "Our tool makes it much easier to check the rates of a few different insurance carriers and read through a few insurance quotes. By using our auto insurance tool, drivers can quickly find good coverage without spending too much time drifting from one insurance carrier's website to the next."
Click here to save on car insurance.
For many households, keeping car insurance premiums low is an important part of annual budgeting. Many Americans pay from $1500-2000 a year for their insurance policies, although a number of factors can affect policy rates, including state of residence and an applicant's driving record.
"Insurance companies look at hundreds of criteria when deciding rates, which is why many drivers find it difficult to compare rates without the help of online tools like ours," said the website's representative. "The good news is that most insurance companies now offer free quotes, and we provide drivers with excellent access to those quotes. By using INSVIA.com, drivers can quickly switch to less expensive insurance policies and save hundreds of dollars per year."
The website also offers a number of other resources to help people keep their insurance costs low. INSVIA has health insurance, life insurance and homeowner's insurance pages that work similarly to the car insurance quote comparison tool.
"Every person should review their insurance policies from time to time," said the company representative. "We're proud to provide an easy-to-use resource that helps our clients stay educated on insurance terms while saving money."
Internet users can visit http://www.INSVIA.com for more information.