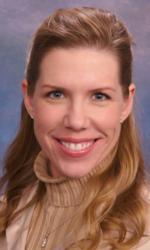 ...it is necessary to ensure the testing methods are validated for the larger 125-g composite sample...
North Sioux City, SD (PRWEB) September 28, 2012
AEGIS FOOD TESTING Laboratories, Inc. (AFTL) is available to assist food companies with understanding the updated USDA-FSIS guidelines and upcoming sampling changes relative to compliance with the Listeria Rule. AFTL scientists have begun actively working with commercial rapid test kit manufacturers to ensure clients have a variety of validated, rapid testing options available for the larger composite samples should our clients decide to increase sample sizes as the USDA-FSIS will in approximately 60 days.
USDA-FSIS issued updated Compliance Guidelines, "Controlling Listeria monocytogenes in Post-lethality Exposed Ready-to-Eat Meat and Poultry Products" this month to replace the previous version issued in 2006. The updated guidelines have incorporated more recent scientific findings and practices to assist processors in meeting the Listeria Rule (9 CFR part 430). The updated guidance is offered with greater clarity and a more user-friendly format with emphasis on important notes, a variety of examples and Q & A sections for more direct application to an individual process.
On September 24, 2012, USDA-FSIS published a Federal Register Notice to announce that in 60 days from the date they will increase the number of samples collected for L. monocytogenes product sampling programs, including its Routine Risk-based L. monocytogenes (RLm) Sampling Program and Intensified Verification Testing (IVT) protocol. Specifically:
— FSIS will increase the number of samples from three to five 25-g samples.
— For the RLm Program, FSIS will also composite the five 25-g samples to create a single 125-g sample for laboratory analysis. - - Investigative samples collected for IVT protocol will not be composited to maintain individual sample information.
— Analysis of the 125-g sample will be conducted using a slightly modified method to be published in the FSIS Microbiology Laboratory Guidebook.
— The expectation is that analysis of increased samples will result in additional L. monocytogenes findings. Consequently, processors should anticipate a possible increased positive product loss as compared to the current FSIS sampling programs.
— It may be appropriate to correspondingly adjust sampling amounts for your internal L. monocytogenes control programs to verify control at the same level as FSIS programs.
— Due to the cost savings associated with compositing, adjustment to a single, 125-g analytical sample should also be considered.
— It is necessary to ensure your testing method is validated for the larger 125-g composite sample.
"The updated USDA-FSIS guidelines provide RTE processors an informative resource as they review their current Listeria monocytogenes control programs in preparation for the increased sampling planned by USDA-FSIS", said Dr. Wendy Warren, Vice President of Government and Regulatory Affairs, AEGIS FOOD TESTING Laboratories. "And it should be noted that it is necessary to ensure the testing methods are validated for the larger 125-g composite sample should processors choose to incorporate this adjustment into their routine sampling plan," added Warren.
To speak with an AFTL scientist, please call Meghan Rozell at 605.232.0158 or email mrozell(at)aegisfoodlabs(dot)com.
About AEGIS FOOD TESTING Laboratories
North Sioux City, South Dakota based AEGIS FOOD TESTING Laboratories is an ISO 17025 accredited, commercial food testing laboratory network founded to support companies in their increasingly demanding and competitive operating environments. AEGIS FOOD TESTING Laboratories strives to set new industry standards for accuracy, reliability and customer service while providing a comprehensive range of value added services and solutions for its clients.
AFTL has two state-of-the-science laboratories: one in North Sioux City, SD and the second in Oklahoma City, OK.