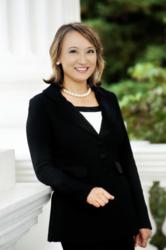 Youthconcussion.com helps the public to understand California's new requirements regarding concussions in high school sports
Sacramento, CA (PRWEB) September 28, 2012
Assemblywoman Mary Hayashi (D-Hayward) is urging parents, coaches, and student athletes to learn about sports-related concussions on her website, youthconcussion.com. The online resource provides information about the signs and symptoms of concussions, the prevalence and impact of these head injuries, and California's new concussion laws, AB 25 and AB 1451.
"We've made great strides in protecting the health of California's student athletes, as we now have one of the toughest return-to-play laws in the country," stated Assemblywoman Mary Hayashi. "Youthconcussion.com helps the public to understand California's new requirements regarding concussions in high school sports, and raises awareness about how we still need to make more changes to protect the health of our student athletes."
California became one of the states with the toughest return-to-play laws when Assemblywoman Mary Hayashi's groundbreaking concussion bill, AB 25, was signed by the Governor last year. The law requires a school district to immediately remove an athlete from a school-sponsored athletic activity if he or she is suspected of sustaining a concussion or head injury. Students are prohibited from returning to play until he or she is evaluated by, and receives written clearance from, a licensed health care provider.
This year, Governor Jerry Brown signed another concussion bill by Assemblywoman Mary Hayashi, AB 1451. This law requires training on concussions to be added to the first aid certification required of all California high school coaches. Coaches will learn the basic signs and symptoms of concussions and the appropriate response. Youthconcussion.com is not paid for at taxpayers expense.
On September 17, the San Jose Mercury News highlighted AB 25 in an editorial calling for more concussion education and legislative efforts in California. The editorial discussed recent football injuries, and urged California lawmakers to continue working on concussion safety, particularly in the area of improving football safety equipment.
For more information, please visit http://www.youthconcussion.com.
Assemblywoman Mary Hayashi serves the 18th Assembly District, which includes San Leandro, Hayward, Dublin, most of Castro Valley and Pleasanton, and a portion of Oakland, as well as the unincorporated areas of Ashland, Cherryland, San Lorenzo and Sunol.