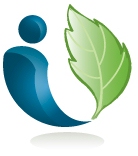 "We came up with a senior lead generation service that raises the bar and would offer higher quality leads with a better sales turnout than other lead generation services can offer."
(PRWEB) September 29, 2012
With the changing face of senior living, assisted living, senior communities and retirement planning the need for prescreened quality senior lead generation is at its highest. LivingSenior.com lead generation specialists have started offering prescreened quality senior leads for assisted-living communities, senior living communities, financial planners and senior businesses and products services. These leads are prescreened and of a higher quality than most other lead generation services. In a recent discussion with senior living and senior product related business owners, James Connolly marketing manager for LivingSenior.com, had the following to say about how LivingSenior is raising the bar for quality senior leads and how they plan to deliver these leads to senior business professionals.
"It became apparent within the last year that old sales methods such as cold calling and mailing lists were not going to achieve the same sales results in senior living as they had in previous years. With the baby boomer generation entering their retirement years and with a generation of Internet savvy children of baby boomers we found that cold calling and said blind e-mails simply do not work anymore. With this in mind we came up with a senior lead generation service that raises the bar and would offer higher quality leads with a better sales turnout than other lead generation services can offer."
Mr. Connolly discussed some of the basics behind the screen quality senior lead generation tactics and how the services will benefit senior business professionals. "When seniors and their loved ones to were a senior living community, facility or inquire about a senior living products they may decide to move on to another business or another community for various reasons. We were finding that many sales professionals were losing possible sales with the assumption that the senior was not interested in the product. We began discussing with seniors what their reasons were for turning to other communities are facilities. We started to find that the real reasons the seniors were turning away from various businesses, services and communities had very little to do with not being interested and more to do with their questions not being properly answered. We were finding that seniors were being referred to communities, products or services that did not fit their lifestyles or budgets. We found that the common ground was to ask more leading questions during the screening process of lead generation and to not only prescreened for seniors who needed the product, community your service but to also screen for the proper product or service for that senior. This is lead to higher sales, more satisfied customers and clearly more satisfied business professionals."
During this meeting Mr. Connolly also discussed that senior business professionals who purchase their prescreened quality senior lead generation services from LivingSenior.com will receive leads that are already narrowed down for that ticket or businesses product or service. A matchup is done between the seniors and the product, community or service being offered to determine which seniors are actually eligible and ready for the service the professional has to offer. This means that the final product is a lead generation sheet that matches over 85% of what the sales professional is offering. This allows for the sales professional to offer a more thorough option for the senior, land for sale and walk away not only satisfied as a business professional but knowing that they have given the senior exactly what they were looking for in the sales process.
If you are a senior business professional with a product, community or service that you would like to offer to seniors and you would like to try the LivingSenior.com prescreened quality leads generation service please contact support(at)LivingSenior.com or you may visit LivingSenior.com's featured care providers page.