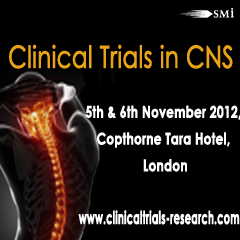 London (PRWEB UK) 29 September 2012
SMi is pleased to confirm Frank Miller, Principle Statistician and Principle Scientist, AstraZeneca as speaker at the upcoming Clinical Trials in CNS conference.
He will present on Preclinical Models and translational approaches for the treatment of neurodegenerative diseases. This talk will cover the optimal choice of doses in a dose-finding trial as well as the important steps when theoretical ideas are implemented in real clinical trials.
This event will act as a unique platform to hear from and discuss with key experts in the field on key issues. Attending will enable you to:
Discuss the best optimisation techniques for clinical trials: how to improve efficiency and ensure the smooth running of a clinical trial via pre-clinical techniques
Explore the latest innovations in pre-clinical discovery and biomarker identification and how these can lead to a more cost-effective and efficient clinical trial
Evaluate the best mechanisms for implementation of theoretical ideas into the clinical trial, and how this will translate to a better clinical trial overall
Discover new ways to manage and adapt a clinical trial to ensure its success
Learn of the latest drug developments combating the key diseases in CNS, from Alzheimer's and dementia, to depression and schizophrenia
Register today to hear about the current development in neurodegenerative treatments from top pharma companies and academics. For further information and to register visit http://www.smi-online.co.uk/clinicaltrials-research59.asp. Or contact Farhaana Rahman on tel +44 0 207 827 6186 or email frahman(at)smi-online(dot)co.uk