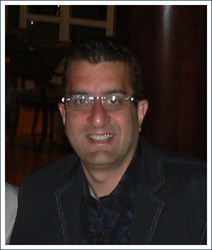 The current shambolic state of affairs is ambiguous, uncertain and muddled and it must be reviewed
Middleton, Manchester (PRWEB) September 29, 2012
Dr Tariq Drabu, leading Manchester GDC registered dentist and the owner of Langley Dental Practice in Middleton, Manchester has today issued a strong warning that current NHS reorganisations may lead to moves towards public water fluoridation being missed and in some cases abandoned, leading to a deterioration in the dental health of the population, especially children.
An article recently published on the Denistry.co.uk website posted on the 18th September 2012 talks about the issue of water fluoridation and why it continues to be a major issue.
He was speaking following the confusion surrounding the proposed fluoridation of water in Southampton. Tariq Drabu said, "Earlier this year, the South of England Strategic Health Authority, which is due to be abolished in April 2013, insisted that fluoridation was due to go ahead in Southampton. However, from April 2013 the decision for fluoridation will be passed to the local council. The council itself has already voted against the measure. The current understanding is that now, in a move that makes matters even more bewildering, Southampton city council will await the outcome of a government consultation before deciding if they will consult residents on whether the fluoridation scheme should go ahead or be stopped."
Tariq Drabu was scathing in his criticism of the confusion and lack of leadership shown by both local health and council bosses. He said, "If the Southampton situation is replicated all over the country where it appears that the left hand doesn't seem to know what the right hand is doing then we are heading for a complete and utter fiasco. The current shambolic state of affairs is ambiguous, uncertain and muddled and it must be reviewed."
Tariq Drabu who has owned Langley Dental Practice since 1998, was forthright in his support for water fluoridation as an effective public health measure. He said, "Here in North Manchester, we practice in an area of high social deprivation and poor dental health. In terms of tooth decay levels, our local health trusts are in the bottom 20 out of all 300 health trusts in the whole country. Figures from the Department of Health show that areas like ours have children's tooth decay rates that are eight times worse than the best areas in the country. As such, we need prompt and proactive public health measures such as water fluoridation in order to improve the dental health of the population, especially children. A comparable area like South Birmingham, which is in the bottom third for social deprivation but which has fluoride in the water, is in the top third of areas with the lowest levels of tooth decay. So, when we compare like for like we can see that fluoride does work."
Tariq Drabu went on to say "back in 2010 the Coalition government in its flagship "Programme for Government" document said not only that it would introduce a new NHS dentistry contract but more importantly it talked about an additional focus on the oral health of schoolchildren. Whereas the former is making ground the latter is falling by the wayside and the confusion surrounding fluoridation will only make matters worse."
Tariq Drabu who was chairman of Bury and Rochdale Local Dental Committee between 2003 and 2006 called on the government to take the lead and press ahead with a workable public health agenda that put water fluoridation at the top of dental public health especially for children.
Tariq Drabu concluded by saying "passing decisions regarding water fluoridation over to local councils is a total abdication of responsibility by the government. Local councils will be subject to so many different and varied pressure groups each with their own agenda; fluoridation will get simply washed away in the bureaucracy of local council politics and conveniently forgotten about. Brave leadership comes from the top. In the case of water fluoridation this government have shown themselves to be cowards."