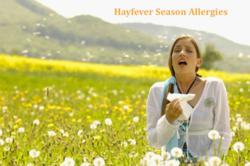 Due to extreme Ragweed allergy season, Emedoutlet.net has started increasing its allergy drug stocks to overcome anticipated scarcity.
Port Louis, Mauritius (PRWEB) September 30, 2012
With Ragweed season failing to ebb at its usual time in the United States, individuals suffering from allergic reactions to Ragweed pollen are having a tough time coping with it. Emedoutlet.net is increasing its usual stocks of various generic allergy medicines such as Allegra, Astelin, Clarinex etc. to fulfill its customer's requirements. New medicines like Lotemax (loteprednol etabonate suspension) are being introduced due to patient inquiries. Seems like the local drugstores are not being able to cope with allergy medicine requirements and hence Emedoutlet.net is taking steps to ensure that their loyal customers as well as other seekers of allergic drugs online don't face any scarcity.
Dry summer this year has been a blessing for people suffering from grass pollen but that has meant an increase in ragweed growth. This year, many reports have identified that the season started in July itself. Patients usually start coming in by Labor Day, but this year they already started lining up by July-end, almost a month early. Patients too are complaining that the allergies this year have been worse than the last year. The effects of the allergen are worse from 10:00 in the morning to 3:00 in the afternoon, thus completely spoiling the patient's working hours. Irritation in throat and nose, puffed up eyes, hay fever conjunctivitis, stuffed / runny nose, etc. are often observed as allergic reactions in such patients.
Often allergic patients can prevent allergens from entering their system by observing certain precautions, but in case of ragweed, it is very difficult to avoid contact. With almost a billion pollens per tree per season and the high range of the allergen's reach, it is quite impossible to avoid contact unless the patient is imprisoned in a completely closed environ. Medication is one of the best options to reducing the effects of ragweed hay fever. There are various medicines available with Emedoutlet.net for reducing the effects of allergies. But due to the extreme Ragweed season this year, the stocks had to be increased to maintain availability. Amongst the most popular allergy medicines - Allegra; Zyrtec; Clarinex; Astelin Nasal Spray and the recently added Lotemax are currently being ordered at an unprecedented rate.
Emedoutlet.net is one of the most popular online pharmacies providing generic medicines worldwide. With an experience of providing medicines for the last 25 years, Emedoutlet.net has redefined provision of medicines and is respected as a trusted source of medicines by a large customer base.
To learn more about Emedoutlet.net visit http://www.emedoutlet.net and for more information on generic Allergic medicines available at Emedoutlet.net, visit: http://www.emedoutlet.net/allergy-and-sinus-medicine