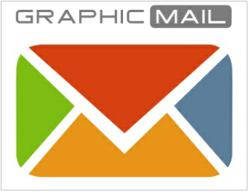 This ensures an adjacent association to localized customers' requirements while still meeting a global alignment with the organization
(PRWEB) September 30, 2012
The Annual General Meeting of GraphicMail was attended by its 20 country partners on September 20, 2012. The meeting was held at the Interinbox headquarters in Geneva, Switzerland.
Founded in 2002, GraphicMail's formula for growth and development has been in establishing a global distribution network of partners in Europe, North and South America, Asia, Africa and Australia. The micro multinational email marketing service provider (ESP) meets annually to learn from different markets as diverse as China and Brazil. This exchange of ideas drives product development and offers all partners the opportunity to exchange case studies and marketing strategies distinctive to their regions.
The major developments made in the last year by GraphicMail include:
-Social Subscribe Forms
Subscribers allow you to access their profile data on social media sites and allows to assemble more accurate information on them to offer a more focused marketing approach.
-Social Widget
Allows subscribers to comment on newsletters via social networks, share and encourages new subscriptions.
-Mobile Site Builder
Improved the existing mobile page editor into a mobile site builder. GraphicMail clients can now to create free template based mobile and can promotes them by linking to them from text messages.
-List Clean Up
Identifies the email addresses in a list which are most likely to be response and removes those that are invalid. This saves client's money and increases their client engagement.
-Connect +
Launched a social content generation system that allows content for email newsletters to be aggregated from multiple sources.
GraphicMail's cloud based solution integrates social media and mobile messaging into email marketing. Many small businesses companies struggle to maintain a unified online marketing and communication strategy within their local markets, however GraphicMail distributed country partner model is allowing it to achieving great at extending it's brand globally.
"We will continue this method, as it combines a global strategy with a local approach in every country," said Lukas Hoffer, GraphicMail's Country Partner Manager. "This ensures an adjacent association to localized customers' requirements while still meeting a global alignment with the organization". GraphicMail's strategy has always been on focusing sales and support locally for a global brand.
Global Growth
Despite a difficult global growth environment and being in an extremely competitive field GraphicMail has seen an average growth of over 18% in new active client accounts in the last year. GraphicMail encourages it's clients to unify their communications across email, social and mobile channels. The brand wants to help create a more engaged exchange between the small businesses and their clients.
"The Country Partner system employed by GraphicMail is a huge success; we are exchanging best practices and learn from other countries who show similar trends and demographics," said Anne-Catherine Schaub-Jones, GraphicMail's French country manager. "France is showing considerable growth year-on-year and with the new product offerings especially in mobile and social, I predict it to show even higher margins".