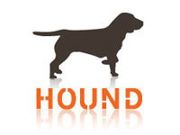 Hound.com currently features over 120,000 retail jobs--a positive sign for the holiday hiring season to come.
Pasadena, CA (PRWEB) September 28, 2012
As the holiday season approaches, many are keeping a watchful eye on projected hiring numbers from major retail chains. Even though the most recent report from the US Bureau of Labor Statistics indicated less than ideal job numbers, projected holiday hiring improves the job outlook for the rest of the year.
Many retail chains have committed to hiring more workers this holiday season than they did in last year's season. For instance, Kohl's is expected to increase their retail holiday staffing 10% over last year. Toys "R" Us is another chain that will be creating more seasonal jobs this year. To be specific, they anticipate hiring 5000 more people than they did in the 2011 season. Walmart is another example of a retail chain who will be adding 50,000 retail jobs, which is an increase from last year.
These positive indications of new jobs in the retail sector serve to dispel the despair and gloom created by many recent negative job reports. The air of optimism is here to stay for the rest of the year and will carry forward into 2013.
The above hiring projections are in tune with jobs data released by America's top job search engine – Hound. Hound currently lists close to 119,183 retail jobs on its site which include retail construction jobs, online retail jobs, department store jobs, retail advertising jobs, entry level retail jobs and many more jobs in the retail industry.
In fact, the CEO of this leading job site, Harrison Barnes, is extremely positive about the job market for not just retail jobs, but also for jobs in other major sectors. According to him, "Hound has posted an impressive 21,286 jobs in the last 15 days alone". The best part about this job search engine, according to him, is that it lists only employer jobs. No recruiter jobs or jobs from job boards are able to make their way to the Hound job listing pages.
About Hound.com
Hound.com is a job search website based in Pasadena, CA. It is dedicated to the monitoring and reporting of jobs on employer websites, through its active research into all employers throughout the world. Hound has been named one of the Top 20 Best Job Sites by PC Magazine. Hound is owned by Employment Research Institute, one of the world's largest conglomerates of job search-related companies