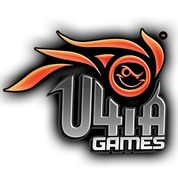 Multiplayer fans should brace themselves for an exciting ride starting today, and I say that confidently.
Bellevue, WA (PRWEB) September 28, 2012
Beginning today, Offensive Combat, the new, irreverent, browser-based multiplayer shooter from independent games startup U4iA Games, is available for all gamers to play in open beta at http://www.offensivecombat.com - no beta key required. The game allows players to experience a console-quality, high energy, fully customizable, multiplayer, first-person shooter anytime, anywhere while playing in a web browser on their PC or Mac.
"Multiplayer fans should brace themselves for an exciting ride starting today, and I say that confidently," explains U4iA Games CEO and Co-Founder Dusty Welch. "Our team has taken our dozens of years of experience designing wildly popular multiplayer, action and adventure games, and created an energized, eSport–tuned FPS experience brought directly to gamers, in their browser, wherever they are. To us, that's the future of gaming."
Available in closed beta since June, Offensive Combat empowers players to build their own custom playable characters and tricked-out weapons to challenge their friends in an in-your-face, eSport-tuned FPS competition in a growing list of rich, expansive multiplayer maps. The character elements, weapons, and custom Pwn moves are nods to familiar FPS genres, and pay homage to gamer culture, pop culture, memes, urban legends, and the collective imagination of the studio team.
"Offensive Combat is happily irreverent in the way Vanity Fair can be irreverent. I feel this is a legitimate approximation of an elite console game. It is fast, furious and unforgiving, with finely detailed graphics in a browser. It's in beta and once they tweak it even more, tons of folks will be playing," says Harold Goldberg, author and founder, New York Videogame Critics Circle.
The updated version, available to players starting today, has more than twice as much playable content as the closed beta version of the game, plus a robust new skill tree and a revamped weapon customization system that allows you to skin and modify your arsenal in a variety of remarkable ways. Six maps are available now, including Hydropwnic, Ghetto Blaster, Disasteroids, Dry Run, Shortest Yard, and Painhouse. Players can also mix and match elements from 29 characters, including modern soldiers, future soldiers, robots, geckos, and pirates, plus new additions Steampunk, Limecat, and the oversized former captain of everyone's favorite starship, among many others. More than 20 Pwn moves (and growing), including My Lil' Pwny, Tea-Bo Bagginz, Armpit Fart, and Peanut Butter Jelly Time!, let players display their dominance over the competition -- just don't get caught by the Pwnus Interruptus!
"In less than a year, we've created a slick, fast, beautiful, and deep first-person shooter in a web browser," says U4iA Games CCO and Co-Founder Chris Archer. "We're breaking down long-held barriers of big publishers to bring really fun FPS experiences directly to gamers, which is easily and immediately accessible to them and all their friends for free. It's incredibly fun watching the intense, competitive and hysterical play that emerges match to match. You just won't find the amazing level of customization and player expression we have provided anywhere else. Period."
Starting today, Offensive Combat players can also purchase a virtual T-shirt designed by Boobies Rule in the game. The Boobies Rule T-shirt offering is in support of Breast Cancer Awareness month, which occurs in October. In an ongoing partnership, more Boobies Rule content will be released in Offensive Combat in the future. U4iA recently announced an agreement with BrickArms to bring several weapons from Offensive Combat, including the Battle Axe and Auger Rifle, to life as exact replicas for two-inch, building toy mini-figures. Likewise, U4iA will add a selection of BrickArms' most popular building toy weapons into the game. Both will be available this fall.
U4iA Games' Offensive Combat open beta is now available for everyone to access via web browser on PC and Mac at http://offensivecombat.com. Dedicated mobile and tablet games set in the Offensive Combat universe are currently in development and expected to launch later this year.
About U4iA Games
Based in Bellevue, Washington, U4iA Games (pronounced "euphoria") is a new independent games startup founded by Dusty Welch (CEO) and Chris Archer (CCO), industry veterans with former executive and franchise-building roles at Activision, Call of Duty, Treyarch and Sony, among others. Archer and Welch established the company with the primary goal of bringing console-quality core gaming experiences to web browsers and mobile devices. For more information, visit http://www.U4iAgames.com
"Like": http://www.facebook.com/OffensiveCombat
Follow: http://www.twitter.com/U4iAGames
Watch: http://www.twitch.tv/offensivecombat
Subscribe: http://www.youtube.com/U4iAGames
U4iA and Offensive Combat are trademarks of U4iA Games, Inc. All other names are the trademarks of their respective owners.
# # #
U4iA Games, Offensive Combat logos and other media assets available at this link: http://bit.ly/GetOffensive