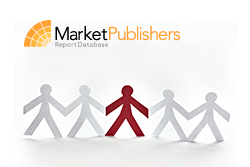 London, UK (PRWEB) September 28, 2012
The global demand for titanium has been on the continuous rise in the past few years. The metal is commonly utilized in the aerospace industry due to its unmatchable sheer strength. Its cost is five folds higher than that of aluminum caused by its high refining and processing costs. Its prices have been increasing in the past couple of years and will continue to stay high due to demand side events, especially aircraft demand cycles.
Australia takes the lead in titanium mineral concentrates production, generating about 30% of world output. In the manufacture of titanium metal and titanium dioxide, China is the leader in the manufacture of titanium metal and titanium dioxide, with market share over 40%.
Comprehensive market research report "Titanium Market Review" created by Merchant Research & Consulting Ltd has been recently published by Market Publishers Ltd.
Report Details:
Title: Titanium Market Review
Published: June, 2012; monthly updates available
Pages: 69
Price: US$ 1,490.00
http://marketpublishers.com/report/industry/metallurgy/titanium_market_review.html
The titanium market research is an essential resource for the detailed information on the reviewed market. A wide range of primary and secondary sources were used to combine, analyze and present all available data about titanium in the all-in-one report issued in a coherent format. In addition to the descriptive part, the report provides a range of tables and figures which give an unbiased insight into the pertinent national, regional and global markets for titanium.
Report Scope:

detailed study of titanium, covering both global and regional markets;
in-depth review of the market landscape, its trends, perspectives and opportunities;
present situation, historical background and future forecast of titanium market;
comprehensive data showing titanium production, consumption, trade statistics and prices are provided (both nationwide and worldwide);
key news and press releases on the titanium market;
five-year market outlook, including titanium market volume predictions and price trends.
Report Contents:
Disclaimer
Research Methodology
1. World Titanium Market
1.1. Titanium in Global Industry
1.2. Titanium Market Overview
1.3. Titanium Prices
2. North American Market of Titanium
2.1. USA
3. European Market of Titanium
3.1. European Union Market of Titanium
3.1.1. Norway
3.2. CIS Market of Titanium
3.2.1. Kazakhstan
3.2.2. Russia
3.2.3. Ukraine
4. Asian Market of Titanium
4.1. China
4.2. India
4.3. Japan
4.4. Vietnam
5. African Market of Titanium
5.1. Mozambique
6. Oceanian Market of Titanium
6.1. Australia
7. Future Outlook (2012-2016)
List of Tables
More new reports by the publisher can be found at Merchant Research & Consulting Ltd page.