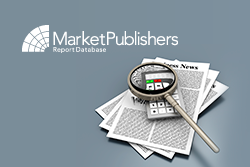 London, UK (PRWEB) September 28, 2012
Polypropylene is used in a variety of sectors such as packaging, household appliances, automotive, construction, electrical, textile, agriculture and medical. Packaging, particularly food packaging, is the largest sector by demand. Biaxially oriented polypropylene (BOPP) is the form of polypropylene which has developed its usage for packaging in various applications.
The world's emerging economies like China, India and Brazil offer a huge opportunity for the polypropylene market owing to their evolving expenditure styles which are more prone to buy packaged materials. China will continue to dominate the global polypropylene market, as major end-use sectors are showing strong growth in the country. On-purpose propylene technologies have began helping in balancing the demand and supply of propylene feedstock for the polypropylene industry.
In-demand market research report "Propylene: 2012 World Market Outlook and Forecast up to 2017" elaborated by Merchant Research & Consulting Ltd has been recently published by Market Publishers Ltd.
Report Details:
Title: Propylene: 2012 World Market Outlook and Forecast up to 2017
Published: January, 2012; monthly updates available
Pages: 299
Price: US$ 4,500.00
http://marketpublishers.com/report/industry/chemicals_petrochemicals/propylene_world_market_outlook_n_forecast.html
The propylene market report covers present situation, historical background and future forecast and addresses comprehensive data showing propylene capacities, production, consumption, trade statistics, and prices in the recent years (globally, regionally and by country).
The study features a wealth of information on major propylene producers and suppliers, propylene production and consumption, propylene trade, and propylene prices in the reviewed geography. Furthermore, propylene market forecast for the next five years, including market volumes and prices is also available.
Report Contents:
Disclaimer
Research Methodology
1. Introduction: Properties and Uses
2. Manufacturing Processes
3. Propylene World Market
3.1. World propylene capacity

Global capacity broken down by region (incl. regions shares)
World capacity divided by country (incl. countries shares)
Propylene producers and their capacity (by plant)
3.2. World propylene production

Global production dynamics (2003-present)
World production by region, 2011
Global production by country, 2011
3.3. Propylene consumption in the global market

World consumption (2003-present)
Consumption by end use sector, 2011
Consumption trends in Europe (incl. historical background 2003-2011)
Consumption trends in Asia (incl. historical background 2003-2011)
Consumption trends in North America (incl. historical background 2003-2011)
3.4. Propylene global trade

World trade dynamics
Export and import flows in regions
3.5. Propylene prices in the world market

Prices dynamics in Europe
Prices dynamics in Asia
Prices dynamics in North America
4. Regional Markets Analysis
Each country section comprises the following parts:

Total installed capacity in country
Production in country (2006-2011)
Manufacturers in country
Consumption of in country (2006-2011)
Suppliers in country
Export and import in country (2005-2010)
Prices in country
4.1. Propylene European market analysis
Countries covered:
Austria
Belgium
Bulgaria
Czech Republic
Finland
France
Germany
Greece
Hungary
Italy
Netherlands
Norway
Poland
Portugal
Romania
Russia
Spain
Sweden
Ukraine
UK
4.2. Propylene Asia Pacific market analysis
Countries included:
Azerbaijan
China
India
Indonesia
Japan
Malaysia
Philippines
Singapore
South Korea
Taiwan
Thailand
Vietnam
Australia
4.3. Propylene North American market analysis
Countries under consideration:
Canada
USA
4.4. Propylene Latin American market analysis
Countries overviewed:
Argentina
Brazil
Chile
Mexico
Venezuela
4.5. Propylene Africa & Middle East market analysis
Countries examined:
Egypt
Iran
Israel
Libya
Nigeria
Oman
Saudi Arabia
South Africa
Sudan
Turkey
UAE
5. Propylene Market Perspectives
5.1. Propylene capacity and production forecast up to 2017

Global production forecast
Ongoing projects
5.2. Propylene consumption forecast up to 2017

Future trends in the market worldwide
World consumption forecast
Forecast of consumption in Europe
Consumption forecast in Asia
Consumption forecast in North America
5.3. Propylene estimated prices changes up to 2017

Prices forecast in Europe
Prices forecast in Asia
Prices forecast in North America
List of Tables
List of Figures
More new reports by the publisher can be found at Merchant Research & Consulting Ltd page.