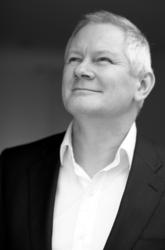 (PRWEB UK) 28 September 2012
Simon Middleton, the UK brand, marketing and self-help author, has turned ghostwriter, launching a business ghostwriting service for successful entrepreneurs, organisation leaders, and business personalities. The service, called Business Ghostwriter UK, is aimed at successful individuals with a great story to tell or ideas to get across, but who don't have the time or the writing skills to complete a book.
The service follows the success of the author's own books in raising his profile as a brand strategy consultant, and Middleton believes that many more business people would also benefit from creating a book: even if they have no writing skills at all.
"My profile rose substantially when my first book was published and I've never looked back. And the service I provide now can help other successful entrepreneurs, business leaders and personalities to enhance their own personal brands," Simon Middleton explained.
"Some clients may simply want to tell their life story, which can be hugely inspiring, and if well written can find a ready audience looking for guidance from successful people. Others may have clear ideas about business or leadership which they want to put across in a 'how to' book or a 'big idea' book, but they may lack the time and the desire to actually sit down and write it, which is where a business ghostwriter like me can add real value," added Middleton.
Business ghostwriting has become increasingly popular over the last few years as entrepreneurs from Richard Branson through to the stars of Dragon's Den including Duncan Bannatyne, Peter Jones and Deborah Meaden, have become popular personalities in their own right. As well as researching and writing the book for clients, Middleton will be advising on routes to commercial publication or self-publishing.
"Not everyone wants or needs a commercial publishing deal. For some clients the object will be to have a book which they can use to support their speaking engagements, or to give to business contacts. For others a commercially successful and popular book can boost their whole business," said Middleton.
The author says beginning a ghostwriting project is simple and the process is straightforward for the client.
"As far as the client is concerned the commitment is a series of up to half a dozen taped interviews of two or three hours each. From that material the book is structured and first draft written," said Middleton.
The costs of a ghostwritten business book from Business Ghostwriter UK average at £1,200 per 10,000 words, with a typical business book running between 60,000 and 100,000 words.
COMPANY INFORMATION
Business Ghostwriter UK is a trading name of Simon Middleton Co. Ltd.
Simon Middleton is the author of three commercially published books on branding, marketing, and self-development:
'Build A Brand In 30 Days' (Capstone 2010)
'What You Need To Know About Marketing' (Capstone 2011)
'Brand New You' (Capstone 2012).
Middleton is also the founder of strategic brand consultancy Brand Strategy Guru, whose clients have included: British Airways, Etisalat, VisionFund, The Broads National Park, Volvo Construction, Deloitte, and Aviva.