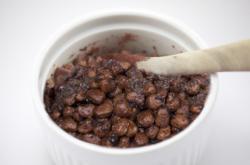 it's great to receive this new recognition outside of the traditional pet food industry and in the broader sphere of the global health and wellness movement.
Wilton, CT (PRWEB) September 28, 2012
SupplySide West has announced that Clear Conscience Pet's SuperGravy holistic pet food enhancer has been nominated as a top 5 finalist for the inaugural Editor's Choice Award in the Animal Nutrition Category.
SupplySide West is the pivotal annual event orchestrated by the Virgo Health and Nutrition Network, a leading publisher, content creator, and trade show producer in the global health products and nutraceuticals ingredient industry. The show takes place in Las Vegas from November 5-9 for 2012.
This annual trade show and educational event is a leading destination for manufacturers and product inventors dedicated to exploring the cutting edge in ingredients for functional foods, supplements, health beverages, nutricosmetics, and animal nutrition.
"This is extremely exciting news," says Clear Conscience Pet Founder and President Anthony Bennie. "Having also received a Pet Product News International Editor's Choice Award last November and PetAge Magazine's Green Spirit Award in April, it's great to receive this new recognition outside of the traditional pet food industry and in the broader sphere of the global health and wellness movement. So we're humbled and honored to be chosen as finalists and as one of the event's speakers."
As one of sixteen speakers at the conference, Bennie said "we're thrilled that SupplySide has asked me to speak about natural nutrition and responsible ingredient sourcing for animals. Attendees are industry thought leaders and innovators, and they will help to define and enable the agenda for a healthier future."
Clear Conscience Pet purchases top quality ingredients from sustainable farms and ranches, using combinations of grass fed and natural animal proteins, organic and superfood vegetables and oilseeds, and advanced botanicals. The company cites the importance of inventing healthy, creative, innovative, and responsibly sourced products for companion animals as having led to being selected as Finalists for this SupplySide West Editor's Choice Award.
SuperGravy, the product that has been nominated for the award, is an all-natural, holistic gravy designed dramatically improve food acceptance and palatability with dogs and cats. It is a dry instant mix that forms a natural brown gravy when added to pet food and mixed with water. While creating great taste 100% naturally, it also provides essential amino acids, Omega 3 and 6 fatty acids, phytonutrients, and food sourced trace vitamins and minerals with no synthetic supplementation. The ingredients are naturally sourced organ meats, chia seed, and air dried vegetables.
SuperGravy has been endorsed by veterinarians and enthusiastically received by consumers link to testimonials for its ability to stimulate the appetite of otherwise healthy pets with picky eating habits, dogs or cats trying to stay strong and nourished while fighting illnesses including cancer, pets suffering from emotional distress, and geriatric pets.
The company recently created a video called "Pet Food Magic in 1 Minute" showing how plain dry kibble can become a moist and delicious meal for any dog or cat. Moistening dry food can promote better digestion, but just adding water to kibble can't compare to using SuperGravy, which provides a dynamic interface between water molecules and dry kibble, insuring that both moisture and the gravy adhere to the kibble throughout the meal.
SuperGravy has gained a following as a healthy and economical alternative for those who use canned wet pet foods solely to enhance the taste and acceptance of dry kibble. One 30 serving pouch of SuperGravy can be substituted for 30 small pet food cans, obviously with dramatically less waste and carbon footprint, at well under half of the price for the user.
"All of our family companion animals deserve to eat food that has been thoughtfully prepared with compassion and love," Anthony states. "Using the highest quality, responsibly sourced ingredients in innovative ways to improve the health and happiness of pets is the mission and purpose of Clear Conscience Pet. "
# # #
About Clear Conscience Pet®, LLC
Clear Conscience Pet® is a multiple award winning pet nutrition company founded with the mission of using ingredients from sustainable family farms to make exceptionally healthy treats, chews, and the SuperGravy line of pet food enhancing gravies. The company's current products (clearconsciencepet.com/products) include the patent pending OSV™ treat and chew line, SuperGravy®, the first Holistic Instant Dry Gravy Mix and Nutrient Enhancer for pets, and Cruncherz™ Gluten & Grain-Free Bakery Treats. The company is based in Wilton, Connecticut and is family-owned by Founders Anthony Bennie and Amanda Malone Bennie. They currently market their pet food products to pet supply retailers, veterinarians, health food stores, and other pet specialty outlets.
Web address: http://www.clearconsciencepet.com
Facebook page: http://www.facebook.com/Clear.Conscience.Pet.LLC
Video interviews with Founder, Anthony Bennie: visit:
http://www.clearconsciencepet.com/ccp-tv