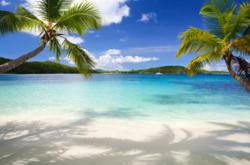 (PRWEB UK) 29 September 2012
Everyone looks to get away from it all, and the beach is a very common location to do this. Protect Your Bubble offers a list of some of the best beaches in the world from across the pond in America to down under in Australia, and all points in between.
1 Destin, Florida – Once a sleepy Florida costal town, Destin is now one of the more popular locations in Florida. Luxury resorts line the beach, and for the Southern US resident, an easy beach to find and visit. Caribbean-like sand lies in contrast to emerald-green water, and dolphins frequent the shoreline.
2 Dunsborough, Australia – Family-friendly, this Western Australia town overlooks Geographe's Bay and the Indian Ocean. Beaches, hidden coves and lush greenery await exploration.
3 Trunk Bay Beach, St John U.S. Virgin Islands – A U.S. National Park, this wildlife refuge has lots of reefs for snorkelers and divers. A quick boat ride from St. Thomas and the persevered habitat is perfect for those who want to relax in quiet, tropical scenery.
4 Phi Phi Island, Thailand – Asian culture and beauty in a stunning Thailand destination for the traveller who seeks full immersion. Tropical weather, picturesque beaches and an experience like no other make Phi Phi Island a must see. The beach is the main attraction for international visitors, but local cuisine and cocktails abound. The rock structures are a popular attraction, as are the Thai boats, clear water and who can forget the sand, white and fine powder.
5 Bora Bora, French Polynesia – Bungalows line the sea for a novelty for any tourist on the beach. Honeymooners looking to get away to a remote, relaxing escape will find various activities including jet-skiing, snorkeling and diving.
6 Gili Islands, Lombok – Reggae and ocean waves mix in the Indonesian Islands. Tropical islands in the Bali Sea offer the adventurous type many different activities. Bring shoes for walking, no motorbikes or cars are on the islands.
7 Providenciales, Turks and Caicos – TripAdvisor rated these beaches as best in the world in 2011. A true beach-lover's paradise, uninhabited cays, beaches and natural surroundings are a short flight from the UK. Interesting trivia point: the first wheeled vehicle was used on the island in 1964.
Heading to the beach is a full holiday.
Protect the investment with insurance from Protect Your Bubble. Real insurance, real protection, and real peace of mind, not just on the beach but for the duration of your entire holiday. Visit Protect your bubble for additional information and a quote.
About Protect Your Bubble
Protect your bubble is the UK's largest gadget insurer that also offers a wide range of insurance products include Travel Insurance, Car Hire insurance, Bicycle insurance, Smartphone insurance and Home insurance; all at great value prices.
Related Links:
Travel Insurance - uk.protectyourbubble.com/travel-insurance/
Car Hire Insurance - uk.protectyourbubble.com/carhire-insurance/
Airport Parking - uk.protectyourbubble.com/airport-parking/
Find Us On:
Facebook: facebook.com/ProtectYourBubble
Twitter: twitter.com/protectyrbubble
YouTube: youtube.com/user/protectyourbubble