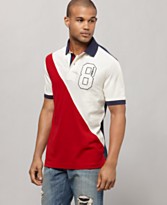 (PRWEB) September 29, 2012
Wholesale retail business buying opportunities are offered by CloseoutExplosion.com in its wholesale retail website. CloseoutExplosion.com reviews many wholesale and closeout topics, in addition to offering brand name designer closeouts for men, women, and children. While Closeout Explosion's primary business is the exportation of wholesale brand name products to Africa, the Caribbean, and to Latin America, it also comes across unique closeout buys for products by lesser known labels, and generic merchandise. The wholesale retail website has been set up for selling these special closeouts that CloseoutExplosion.com comes across.
"While the market for brand name designer apparel, footwear, and handbags is very large, there are also discount stores that are looking for lower priced merchandise which they can sell for at the lowest possible retail price. I have published this site to supply these types of products to retail outlets to .99 stores, dollar stores, and wholesale warehouses," said Donny Lowy, an entrepreneur involved in the wholesale and closeout business.
One of the advantages of being located close to the New York Wholesale District is that there is a great deal of available merchandise in NYC wholesale showrooms, in closeout warehouses, and from stores that go out of business. Another benefit of having an online website is that manufacturers, distributors, and retailers often contact Closeout Explosion with product offers which it can resell to its wholesale buyers.
"I have used the website to feature a variety of different closeouts such as denim jackets for girls, office shoes for women, leather jackets, Adidas clothing, and other closeouts," said Donny Lowy.
The website also covers important topics for the wholesale retail industry such as:
How To Select The Right Wholesale Dresses For Your Store
Learn How To Make Invaluable Contacts At Wholesale Trade Shows
How To Profit By Focusing On A Local Market
Raising Money For Your Wholesale Or Retail Business From Angel Investors
How To Evaluate The Profit Potential Of A Market
Drop Shipping Tips For Selling Closeout Products
Understanding How A Merchant Cash Advance Program Can Help Your Business
CloseoutExplosion.com also offers information geared for wholesalers and retailers conducting business in various countries such as Nigeria, Israel, Mexico, and Australia. This information contains actual buying and selling tips, strategies, and ideas which can enable a wholesaler, flea market vendor, and eBay seller learn how to make money in the closeout business.