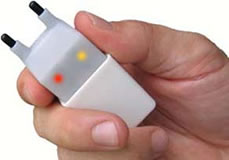 (PRWEB) September 30, 2012
Cold sores are not only painful, unsightly and embarrassing they can be a source of confusion as well. As one of the leading sources of online information about cold sores, shingles, warts and Molluscum the ultimatecoldsoretreatment.com website is always looking for ways to educate people about these conditions so they can get the best treatment. Common myths about cold sores include:
Myth 1: Winter is Cold Sore Season
Cold sore attacks can happen at any time of the year and people are just as likely to suffer from them in summer as in winter. The reason there may be more cases in the winter months has little to do with the changing weather. In fact it has more to do with the number of bugs such as flu going around that depress the immune system and leave it open to cold sore attack.
Myth 2: Teabags can Cure Cold Sores
While there are hundreds of home remedies, of varying effectiveness, for the treatment of cold sores this one is definitely a myth. Leave the teabag in the pot and enjoy a nice warm drink rather than pressing it on your lip. There is no cure for cold sores although there are things that can help cut down healing time.
Myth 3: Cold Sores are caused by an Unhealthy Diet
Cold sores are not caused by a diet no matter how unhealthy it may be. Cold sores are instead the result of a virus that around 90% of the population is infected with. While most will never suffer any symptoms those that do will suffer outbreaks on a regular basis.
One of the most effective treatments for cold sores, warts and shingles is the VyGone Zapper. The Zapper is a 100% safe and natural cold sore treatment with no side-effects. Non-chemical and non-invasive it is discrete and portable and can be applied in seconds to affected areas. When used regularly it has been shown to reduce outbreaks of the herpes virus and the severity of attacks.
About ultimatecoldsoretreatment.com
The VyGone Inhibitor Zapper has received rave reviews from sufferers of cold sores and other conditions since its introduction in 2006. For more information about the VyGone Inhibitor Plus and to find out how to get rid of a cold sore fast visit the website at http://www.ultimatecoldsoretreatment.com/.