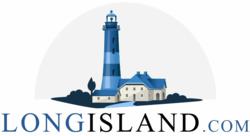 LongIsland.com, one of Long Island's oldest online community resources, unveiled a brand new Not for Profit Section this month on their site, and are welcoming local charities to participate, and build partnerships.
Kings Park, NY (PRWEB) September 28, 2012
Earlier this month, LongIsland.com unveiled a brand new, thorough Not for Profit Section of their website that now includes detailed listings for charities that are local to Long Island. In order to help more local charities get their message to a wider local audience, LongIsland.com is pleased to announce that they are offering partnership opportunities to these Not for Profits to become featured on the site at no charge.
Since 1996, Long Island.com has been an online community resource for locals, and in March of this year, a brand new design of the site was launched, offering Long Islanders more comprehensive information, and additional resources. This month, the Not for Profits Section of the site underwent a complete makeover, and the updates to the section now allow for organizations to have comprehensive listings, similar to those in the Business Section of the site. These listings now include more than just contact information for local charities – they include biographies, pictures, links to their website and social media pages, and even a direct contact form. For Long Island Charities, this means they now have an opportunity to reach more locals online through LongIsland.com.
Now that the newly designed section for Not for Profits has been launched, LongIsland.com is extending partnership opportunities to charitable organizations as part of its initiative to give back to the local community that has made the site so popular.
"We are very pleased to have the opportunity to give back to the local community, and provide local charities with additional exposure online. These organizations do so much for Long Island, and by sharing their stories on our site, we are able to help these Not for Profits reach the more potential volunteers and donors – something that we are both thrilled to do, and proud of." Cait Russell, Editor in Chief of Long Island Media explains.
LongIsland.com's newly designed Not for Profit Section, and their outreach to local charitable organizations is a great example of why this site continues to grow in popularity – they put the needs of the Long Island community first, and continue to focus on bringing locals information on everything they need to know about.