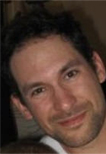 Citations work. They will help your website rank better in both blended and pure search results.
Toronto, ON (PRWEB) September 28, 2012
Small Business Online Coach is offering some free marketing strategies on its blog in a new post titled "5 Ridiculously Sneaky Citations Most Small Business Never Think to Get!" The new blog post aims to educate small business owners about the importance of getting citations, as well as easy ways to get citations to improve their search engine rankings and promote their business.
Citations are any mention of a business name, address and phone number. They are important to get in order to help a website rank better in the search engines.
Some of the tips listed in the blog post that explain how to get some easy citations include:
1. Organize local social events. There are a ton of high authority sites that allow visitors to post local events. Business owners should hold regular events, even if it's a social martini night to meet up with clients, colleagues or even local competitors. Events can be organized and posted on sites like eventbrite.
2. Post job postings. Job sites usually hold a lot of authority and provide valuable citations/links. Most of these sites allow visitors to post for free. Typing in "job board + city of business" will lead a visitor to find local job posting sites. Business owners can also leverage web-based job postings as a great way to get citations.
3. Offer senior discounts. Contacting all the local senior care homes and services to let them know about discounts is a good strategy. If the senior services company has a resource page on their website, getting a discount listed there is good.
4. Local coupon sites. There are currently countless sites for coupons. Searching in Google for "Coupon + city of business" will uncover a dozen places where coupons can be posted.
5. Utilize free online classifieds like Kijiji and Craigslist. Citations can be placed on these sites, as well as other local classified sites where a business owner can post something and include their NAP info.
There are many other different ways to get citations and the blog post goes into many of them, as well as encourages others to leave their ideas in the comment section at the bottom of the post.
SBOC is a huge believer in education and keeping up with new internet marketing technologies. The SBOC team spends 15-25% of their time in internet marketing education to make sure the company's clients are getting current and cutting edge marketing strategies at all times.
For anyone who is looking for information and resources on marketing their business online or tips for improving search engine rakings, the blog at Small Business Online Coach offers tips as well as news and information in a variety of topics related to website and small business marketing.
Small Business Online Coach opened its doors for business in January 2010. SBOC is a web marketing boutique that specializes in internet marketing services and internet marketing consulting for small businesses. SBOC has gone from zero clients to over 100 clients in just over a year. The company continues to aggressively grow due to the huge demand for local search marketing services from small businesses.