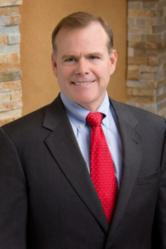 "Surgery is my passion. Alleviating pain and suffering through corrective surgery is my calling. God has blessed me with these gifts to give to others."
(PRWEB) September 30, 2012
Face the Challenge's mission is to provide free facial surgeries to children and adults in developing countries and the United States. Dr. Robinson and his teams have performed over 1000 surgeries in various countries such as Vietnam, China, Bolivia, and Costa Rica. For more information on Face the Challenge, please visit http://www.facethechallenge.org.
Dr Robinson has been a member of the Colorado Society of Oral and Maxillofacial Surgeons (CSOMS) since 1992. The mission of CSOMS is to promote and advance the science of oral and maxillofacial surgery and to promote unity and harmony among the members in Colorado. For more information on CSOMS, please visit http://www.co-oms.org.
Dr. Robinson practices Cosmetic and Oral Maxillofacial Surgery (OMS) in Lone Tree, Colorado and is board certified by both the American Board of Oral and Maxillofacial Surgery and by the American Board of Cosmetic Surgery, which is the only multi-specialty board dedicated solely to advancing the safety and knowledge of cosmetic surgery.
Dr. Robinson's OMS procedures include orthognathic surgery and facial trauma. Dr. Robinson also performs cosmetic procedures including face lifts, blepharoplasties, rhinoplasties, liposuction, and tummy tucks. For more information on Dr. Robinson and Robinson Cosmetic Surgery, please visit http://www.RobinsonCosmeticSurgery.com or call 303-792-2828.