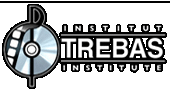 (PRWEB) September 28, 2012
Trebas Institute will be holding an open house on October 15, 2012 at their Toronto campus.
The open house will allow people to explore the variety of digital media and entertainment industry training programs currently being offered at Trebas, including:

Audio Engineering and Production/DJ Arts
Entertainment Management
Film & Television Production and Post-Production
Event & Venue Management
All of the programs and curriculum offered at Trebas Institute function on three key attributes: industry-experienced instructors, state-of-the-art equipment, and a hands-on learning environment. These features offer students an education that combines technical training with insights on the entertainment industry as a whole, including how to approach the workforce after graduation.
Many Trebas students and graduates have continued on to become Grammy-nominees, including two prominent recording engineers and mixers, Noah "40" Shebib ("Moment for Life" by Drake and Nicki Minaj and "What's My Name" by Drake and Rihanna) and Mike Piersante ("Raising Sand" by Robert Plant (of and Alison Krauss).
Established in 1979, Trebas Institute was the first digital audio school in North America, and the first to introduce 3D Film Production training. The college has since grown to become one of the leading film production schools in Toronto, and also has a campus in downtown Montreal where it offers a similar range of entertainment programs and courses in both French and English.
Most Trebas programs are open to quarterly admissions, allowing students to enroll into a program in the spring, summer, fall, or winter semester.
A number of Trebas instructors and administrators will be on-site at the open house, allowing prospective students the ability to ask questions about the school and discuss prospective careers in the entertainment industry.
Trebas Institute Open House Info:
Date: Monday, October 15, 2012
Time: 7PM
Location: 2340 Dundas St. W., 2nd Floor, Toronto, Ontario
RSVP: 416-966-3066