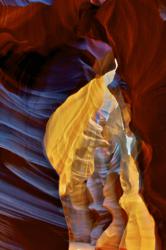 Forget the fact that I'm married to him. My unbiased opinion is that Ted is a photography genius- capturing hidden geishas and ghosts in his poetic imagery.
Memphis, TN (PRWEB) September 28, 2012
The Harrington Brown Gallery debuts the work of Ted Martin, a Memphis photographer who has developed three distinctive series of images for this show. From the slot canyons of Arizona to the abandoned Tennessee Brewery. Ted's work, like nature, is full of surprises.
The opening reception is October 5th at 6 p.m. Ted Martin's works will be on display October 5-30.
Harrington Brown Gallery represents fine contemporary artists who thrive in an atmosphere where delicate lines balance with bright splashes of color, and where the clever nuance complements the bold statement. Gallery artists work in a variety of media: painting, drawing, sculpture and photography. In addition to featuring amazing art and nurturing artists, the gallery is also deeply committed to educating the community to the value and truth of creativity. Harrington Brown Gallery offers seminars and workshops to help the artist as well as lessons in art appreciation for the public. The Harrington Brown Gallery is located at 5179 Wheelis Drive in Memphis. For more information contact Rose Brown at 9901) 590-3008 or email rbrown(at)harringtonbrowngallery(dot)com.