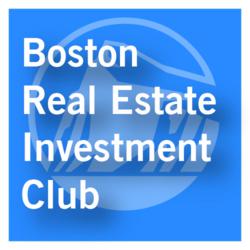 Whether you are an experienced investor or just want to learn more, the BREIC is right for you!
Brookline, MA (PRWEB) September 29, 2012
The Boston Real Estate Investment Club is open to real estate investors of all experience levels who want to meet and continuously learn from other investors and real estate professionals. Each meeting features knowledgeable speakers to guide members through new and relevant topics relating to the many aspects of Real Estate Investment. Past events have covered Why invest in Real Estate?, Foreclosures, Self-directed IRA's, 1031 Exchanges, and Creative Tax Strategies.
It's an opportunity to network with others who share similar goals & needs, to learn about unique & hot properties, to find ways of obtaining & utilizing different sources of capital, and so much more!
Oct. 24th's agenda will feature:
Jim Kurian: Investor
Andrew Marquis: Lender / Investor, Prospect Mortgage
Why Invest now?
Short Sale Update
Hot Properties
and more...
About the Speakers
Jim Kurian - Investor - Jim has been growing his portfolio over the past 2-3 years.  His main holdings are in the Boston/Brighton/Cambridge area.  Learn what Jim looks for in a property, why he chose to buy real estate rather than invest his money in the stock market, and how his strategy and outlook has been evolving as he gains more experience as an investor and as his portfolio grows.  
Andrew Marquis - Investor/Lender - Andrew will share his experience as both a lender and an investor in today's market.  Andrew is a top producing loan officer at Prospect Mortgage specializing in financing for first time investors as well as investors who own up to 10 financed properties.  His lending experience includes Conventional, FHA (both 203b & 203k), VA, MA Housing & Homepath.  203k rehab loans are an excellent way to help you acquire that property in need of TLC & renovate it up to your required standards.  From an investing perspective, Andrew can explain how he has acquired multiple investment properties which allows him an excellent monthly cash flow stream and superb ROI.
About Prudential Unlimited Realty
We specialize in full-service real estate in Boston, Brookline, Jamaica Plain, Newton, and surrounding areas. Our Sales, Rentals and Property Management specialists have the experience and knowledge to get you and your investment properties results. The BREIC is only one example of the vast network we provide our clients.
Date / Time / Location / Amenities
October 24th
Registration / Food / Drink: 6pm
Meeting: 6:30pm
Osaka Japanese Restaurant : Coolidge Corner
14 Green St :: Brookline, MA 02446
Directions: CLICK HERE
$10 with pre-registration (http://www.BREIC.com) OR $15 at the door (Includes Sushi)
Cash Bar Available
info(at)prudentialunlimited(dot)com
Brookline: 617.264.7900
Jamaica Plain: 617.522.2200