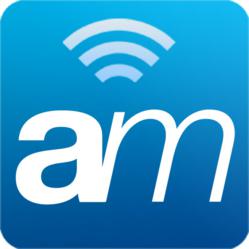 Dealers using the Android version have already been telling us what a profound difference this has made in the way they accomplish everyday tasks.
Los Angeles, CA (PRWEB) September 28, 2012
Dealer software provider AutoManager announced the Apple iOS debut of its free mobile app for car dealers on Friday. The app, Automanager.Mobile, has garnered strong reviews and over 230 downloads since its debut in the Google Play store three weeks ago.
AutoManager.Mobile is a convenient way for dealers who use WebManager, AutoManager's website/online marketing solution, to do their jobs faster from anywhere with a data signal.
"AutoManager.Mobile was originally developed for iOS, so we're glad to finally bring this great app to the large segment of our customer base that owns iPhones, iPads and iPod Touch devices," said Kami Tafreshi, CEO of AutoManager. "Dealers using the Android version have already been telling us what a profound difference this has made in the way they accomplish everyday tasks."
In addition to allowing dealers to sort through inventory from anywhere, AutoManager.Mobile uses code-scanning technology to read any VINs that enter the frame of a mobile device's camera. It then downloads basic information about the vehicle and creates a new inventory item that can be added to a client's website or dealer management system in moments. The app also lets users take up to 60 photos of the vehicle and upload them to the Web.
"Dealers know they have to put up a lot of photos to draw attention to their vehicles, but the process can get very tedious if they use a digital camera," Tafreshi said. "With AutoManager.Mobile, it's as simple as possible: Scan the VIN, snap the photos and hit 'save' from the same device. Dealers can even transfer those photos and the attached VIN information back into DeskManager when they want to do a deal."
The ability to run vehicle history reports from a mobile device allows dealers to pre-screen vehicles they find in the auction lanes, Tafreshi said, reducing their risk of buying a clunker. Dealers can order NMVTIS (National Motor Vehicle Title Information System) reports through AutoManager.Mobile for as little as $1/report in states where they are required by law. They'll also have instant mobile access to CARFAX® and AutoCheck® vehicle history reports.
A video detailing the features and functions of AutoManager.Mobile for iOS can be viewed in the Instructional Videos section of the AutoManager website.
About the Company
AutoManager is a DMS, online vehicle marketing and dealer website provider with over 25 years of experience helping independent and franchise dealers increase sales and business productivity. AutoManager now serves over 6,000 users across the U.S. and Canada.
DeskManager DMS and the WebManager online marketing platform marketing are scalable solutions for car, truck, boat, RV and even airplane dealers. Both are priced aggressively to satisfy the needs of small independents, and can be expanded with a litany of high tech add-ons that allow them to serve the needs of larger franchise dealers. Above all else, AutoManager takes pride in its reputation for excellent post-sale support and service.