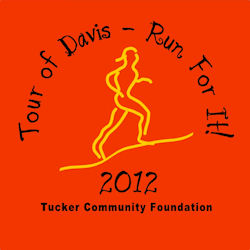 (PRWEB) September 28, 2012
Remember The Miners is excited to announce its participation in the annual Tucker Community Foundation Run For It race on September 29th. This is the organization's first year participating in the event, with the intent to make the race an annual tradition.
In addition to Remember The Miners Founder and Executive Director Erik Muendel and President Jason Parsons, the organization will be involving local area coal miners to take part in the community run.
"The people of Tucker County and surrounding areas truly embody the message of Remember The Miners—honoring coal miners as 'America's Real Source of Energy,'" began Erik Muendel, "Within our own community we have the people whom mine the coal, the people who transform that coal into energy, and the coal that powers the East Coast. That's a truly remarkable phenomenon."
Jason Parsons added, "We are very grateful to our friends and sponsors. We are going to continue the great work we've been doing."
According to its website, Run For It benefits a wide variety of community causes in an eight county region. Awards benefit those that raise the most awareness and support for their cause, best effort, and first to finish 2k and fastest 5k. The Foundation has dedicated $10,000 to the awards; Race Sponsor support grows the purse. 2011 Run For It awards exceeded $35,000.
To find out more about Remember The Miners, see remembertheminers.org.
About Remember The Miners
Remember The Miners is a public awareness campaign dedicated to telling the story of America's real source of energy: the coal miner. Remember The Miners builds valued partnerships to tell the story through events, media, and Remember The Miners Scholars Program.