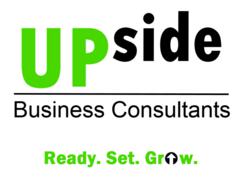 Hauppauge, NY (PRWEB) September 30, 2012
Leading Long Island Marketing Firm, Upside Business Consultants, has relaunched alpertlegal.com with improved functionality better serving existing clients and prospects researching online in the Long Island, NY area.
To that end, Upside Business Consultants added a new main navigation menu into the Long Island estate lawyer web site, including a drop down menu that conveniently organizes the firm's main practice areas. In addition, to help online searches resolve legal issues they are experiencing or researching, a legal blog was developed with focused content around estate planning and traffic law issues. Mr. Betensky, President of Upside, noted, "When a website helps solve problems, answer questions and provide helpful information fast, it's a better user experience that can help improve a law firm's web presence. In this case the blog is not only a great resource, but it is also targeted towards local New York legal issues on people's minds."
Additionally, Long Island traffic attorneys who take steps to build sites such as alpertlegal(dot)com are able to leverage their websites to provide useful information such as details on Nassau county traffic violations fines and associated costs. When asked, the Nassau County DWI lawyer plans to continue to add new, relevant content regularly, such as a post he recently did on DWI vs. Aggravated DWI In New York
While many law firms have continued to invest in more traditional marketing media, this firm's website content illustrates its focus on service and problem solving. "In our experience, people online are searching for solutions to legal issues. The goal of any law firm is to solve those problems effectively. Sharing information online is a great first step in that process."
About Upside:
Based in Hauppauge, NY, Upside provides marketing consulting, internet marketing, and marketing coaching/training. We provide a unique combination of strategic marketing consulting and agency services that clients need to grow, whether they are launching a new business or looking for strategies to grow an established business or organization. Upside's Long Island marketing firm is recognized for well thought out strategies, personalized service, and deep knowledge of marketing strategy across all marketing channels. To learn more, please call (516) 610-0922, email us info(at)upsidebusiness(dot)com or visit our website at upsidebusiness.com.