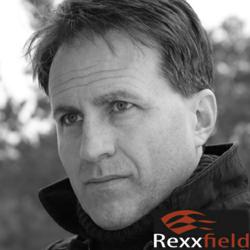 "Reputation is what others say about you. "

"Character is what you really are as evidenced by your actions when no one is observing."
Sacramento, California (PRWEB) September 28, 2012
Rexxfield Founder Michael Roberts has announced free consultations to Law Firms for Internet libel, cyber-bullying, copyright and other web related cases. Attorneys are offered an initial consultation at no charge or obligation for Internet libel, cyber-bullying, copyright and other web related cases. Rexxfield specializes in litigation support, investigations, digital forensics and electronic discovery consultation.
Roberts said: "There really are no strings attached, we have a very limited capacity for case load, accordingly we'd rather spend invest a few minutes brainstorming with victims and their attorneys that not help them at all. Our mandate includes education in online social responsibility, what better way is there to do this than enable litigators to succeed against cyber terrorists?"
Rexxfield has a success track record of 80% to 90% with respect to positively identifying anonymous antagonists; numerous attorney references are available to verify the efficacy of their work and results. Success rates correlate directly with our early participation in cases.
They can collaborate with your litigation team in preparing subpoenas and other electronic discovery requests, utilizing a methodology that will leave no stone unturned. This is largely due to our practice of employing language that avoids ambiguities, deficiencies and resistance/maneuvering room for either the defendants or the ISPs being served with the document production requests. Such errors may necessitate recasting the documents and the loss of important evidence.
Rexxfield can assess and interpret evidence obtained in production, interrogatory responses and deposition transcripts of parties and witnesses. We also assist with strategic and tactical issues including preparation of depositions and interrogatory questions.
Rexxfield is not a law firm, nor does it have any attorneys in its employment. The services described on this page are available only to or through licensed attorneys or law firms. Pro se litigants seeking advice should retain an attorney as an intermediary, even if it is simply to take delivery of the resources Rexxfield provides. Rexxfield personnel can discuss a case but cannot give legal advice.
About Rexxfield:
Rexxfield's mission is to reorganize the world's universally accessible data into fair, balanced and accurate information. Rexxfield embraces and encourages the global application of freedom of speech while protecting and restoring the innocent victims of the abuse thereof, specifically those who have been injured through deceptive, false and defamatory assertions in the form of slander and libel. Rexxfield provides advocacy and restorative services without taking advantage of the desperation and emotional exhaustion that often comes with victimization.
For more information visit http://www.rexxfield.com