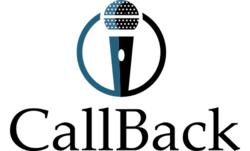 You get what you pay for
Calgary, AB (PRWEB) September 29, 2012
Planning a corporate or charity event includes many elements and one of the most important tasks is developing a budget. Expenses can quickly add up so it is imperative to be prepared by itemizing the event costs. So where to begin? There are a number of budget templates available online or an excel spreadsheet can do the trick. Simply start by listing the obvious expenditures:
1. Venue. Is there a charge for using the space in the hotel, conference center or restaurant? Be sure to include taxes and any surcharges that may be incurred.
2. Food and drink. What are the catering costs? Per plate or per person? A corkage fee?
3. Entertainment. Planning a band or using a DJ? Is there a fee to use pre-recorded music? Are the AV and PA costs included? Does the host, emcee or speaker require additional items above and beyond the appearance fee?
In each situation, be sure to take the time to review any and all contracts for extras that may affect the bottom line. Deposits, special riders, accommodation and travel expenses can be a drain on any event planner's budget. To keep costs under control, make event and entertainment arrangements with a reputable organization where there should be no hidden costs nor surprises. Expectations will be reviewed together and contracts will record both parties expectations.
###
CallBack Corporate Entertainment Inc. is Canada's premier booking agency dedicated to quality entertainment for a variety of occasions. For more information, visit http://www.callbackent.com
Media Contacts:
Judy Sims, President
403-532-7601
Shawna Ogston, Media Relations
403-870-2009