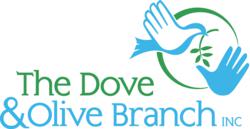 Frederick, MD (PRWEB) September 28, 2012
The Dove and Olive Branch, Inc., a gathering place for people with early-stage memory impairments, will begin serving the community on Tuesday, October 2 at Zion Lutheran Church, located at 107 W. Main St. in Middletown, Maryland. The participant-driven forum provides a safe and welcoming environment for people, offering social interaction, engagement, and a non-denominational spiritual focus in the compassionate company of others with similar challenges. Participants must have a diagnosis of an early-stage memory impairment, be ambulatory, and willing to engage socially. Activities may include exercise, reminiscence, music, gardening, and group talk. The strengths-based program will operate weekly on Tuesdays and Fridays from 10:00 a.m.-2:00 p.m. in the Garden's Edge room. Program fees are $10.00 per week. Meeting space is generously donated by Zion Lutheran Church.
For more information or to learn about volunteer opportunities and the enrollment process, please visit the website at http://www.thedoveandolivebranch.org or call Edi Stewart at 240.344.2682.
###
Contact: Edi Stewart, Program Coordinator
110 Burgess Hill Way, Apt. 105, Frederick, MD 21702
240.344.2682
edistewart(at)thedoveandolivebranch(dot)org