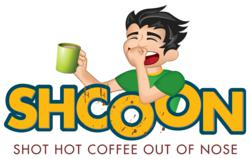 If you carefully watch the episodes of MTV's Punk'd you will see a consistent pattern, set-up and script associated with every prank they do.
Boston, MA (PRWEB) September 29, 2012
With the continued success of prankster related television shows like Punk'd, Fonejacker and Scare Tactics a worldwide audience has emerged for many types of 'gotcha-entertainment'. Shot Hot Coffee Out of Nose, a gag-gift and prank-related website recently codified the art and science of a perfect prank.
"Pranks aren't always clean. They aren't always nice and they're rarely without repercussions. That's what makes them so amusing. The guy doing the prank usually knows there'll be a backlash," said Chet Dickfield, editor of Shot Hot Coffee Out of Nose. "If you carefully watch the episodes of MTV's Punk'd you will see a consistent pattern, set-up and script associated with every prank they do."
1) Mellow lead up:
The best pranks have a very mellow beginning. A quiet dinner. A stroll through the park, etc. It's a must to start slow, because that creates an opening for a quick jolt of confusion.
2) Something completely out of place:
A prank can't even survive unless something unexpected happens. A nice guy gets into a fight. A gorilla gets loose in a butterfly sanctuary. A completely unprecedented event creates a sensory and emotional overload for the pranking victim. It is difficult for he or she to react intelligently with no frame of reference to any similar event that has happened in his lifetime.
3) The victim must be an empathetic person:
A funny prank is made even funnier when you see the shock and awe on the victims face. In order to be shocked by a prank there needs to be a victim who will truly be filled with empathy when he or she sees the world crumbling in front of him. This concept is brought to an even bigger crescendo when the pranking victim is the one who has accidentally triggered the chaos.
4) Escalating confusion and chaos:
Funny pranks make great use of chaos. This is the best way to make sure the victim will not catch on that it's a prank. When there is too much information coming at them, they have little time to process the fact that they are being pranked. A successful prank will have levels of confusion that escalate from beginning to end of the gag.
5) An easy escape:
The best pranks you will see have an easy and fast escape button. Once the prank has succeeded there must be a simple way to defuse the outlandish situation. Great pranks allow for quick resolution so that the pranksters can enjoy the aftershock and embarassment of the person they pranked.
Most of the greatest pranks and prank-related television shows make a practice of following these simple five steps to a perfect prank.
Shot Hot Coffee Out of Nose is a website that carries all the best, most unique and unusual pranks, gag-gifts and hilarious products. You can visit their website at http://www.shcoon.com.