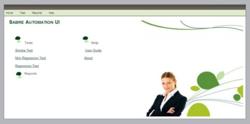 The expansion of Newt Global's Quality Assurance Center of Excellence can cater to an extensive range of QA needs for large enterprise clients.
Irving, Texas (PRWEB) September 28, 2012
Newt Global recently added a significant expansion to its Quality Assurance Center of Excellence, and has assembled a QA team well-versed in CRM, Semiconductor, Finance, ERP, Banking, Telecom, Health Care, Insurance, Travel, Cloud, and Mobile Apps. The expansion of the Quality Assurance Center of Excellence features more solutions to adapt and respond to an expanded need for quality assurance solutions. Newt Global believes the right development approach significantly improves the quality of the delivered software and minimizes the time it takes to develop it. From a handful of basic software development life cycle models, Newt Global has formulated dozens of different processes that have been successfully used to create software, ranging from micro-code, operating systems, and embedded systems, to desktop publishing packages and financial applications. Newt Global can now deliver quality assurance solutions from its Irving, Texas and Chennai, India locations, as well as on site.
Newt Global's Quality Assurance Center of Excellence covers test planning, test automation architectures, tactical planning for software quality, life cycle design, test strategies, strategic planning for quality, determination of quality needs, and industry gap analysis. The center also has capabilities in digital signal processing with MATLAB, image processing with MATLAB, semiconductor functional application and systems testing, and networking protocol testing, and VoIP solution testing. New Global provides an end to end solution approach including providing access to a large number of devices for testing mobile platform solutions. Newt Global's solutions have reduced "time to market" and cost of QA process in a significant manner.
The Newt Global Quality Assurance team is comprised of highly experienced IT professionals with years of experience in manual, automation, and performance testing. All team members have extensive experience in Win Runner, QTP, Load Runner, Rational Functional Tester, Rational Performance Test, Silk, Apache JMeter, Quality Center, Selenium, Selenium Android WebDriver, Sikuli, Monkey Talk, Native App, Robotium, See Test, DeviceAnywhere, Perfecto Mobile, Product Studio, VOIP Wiershark, Hammer testing tool, and X-Lite. The team has several years of experience in .Net, and also has extensive experience in preparing the test frameworks.
The majority of the Newt Global Quality assurance team members hold certifications in QTP, QC, Load Runner, and Rational automation tools.
Newt Global's QA team designs testing framework with a divide and conquer approach by dividing the automation project into individual modules based on functional requirements. The common functionalities in the software modules are further broken down into common user defined functions. Newt Global provides this common framework to enable organizations to manage all QA SOA automation projects from a common UI.
Companies regularly must evolve their applications and business processes due to launching new products and services, complying with regulations and industry standards, and applying technical changes introduced by support packs, enhancement packs, and other vendor upgrades. In conjunction with this, many clients are extending their capabilities and usage with employee self-services, web services, and business analytics applications. Addressing these changes require a good quality assurance team to assess each and all processes and ensure full functionality. The expansion of Newt Global's Quality Assurance Center of Excellence can cater to an extensive range of QA needs for large enterprise clients.
About Newt Global Consulting, LLC
Newt Global Consulting is a MBE/WBE/HUB Certified Global IT services company headquartered in Irving, Texas and is a Tier-1 vendor to multiple Fortune-500 clients. They specialize in a range of IT services on a broad range of technologies, mobile development, QA, and program management. Newt Global leadership is committed to staying at the forefront of technology, and has invested in building a mobile development/testing framework and has recurring training programs in both iOS and Android. Learn more at http://www.newtglobal.com.