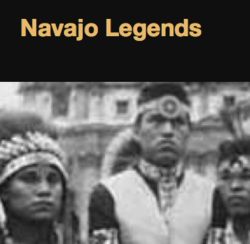 Navajo folklore has been studied by experts and scholars for many years and more is being learned every day about the history of Native American culture and their heritage
Scottsdale, AZ (PRWEB) September 29, 2012
Navajo legends and myths are being detailed on a new informational website, according to NavajoLegends.org.
The Navajo origin legend and other historical myths are being explored on a new website aimed at introducing more people to the creativity and history of the Navajo culture.
NavajoLegends.org was launched to expose more people to navajo legends and provide a greater appreciation for the culture and history.
"It's bad form in Navajo culture to talk about certain legends, such as skin walkers," said David Wilson with NavajoLegends.org. "We did some serious research to tell the story of the skin walkers in a way that would not offend anyone or force Navajos to talk about it. Our stories were compiled from already published accounts."
Visitors to NavajoLegends.org will also learn about the Navajo creation story and their belief about how the world came to be. It's a beautiful and magical tale that has been passed down through many generations through word of mouth and eventually the written word.
"Many of these stories have roots that date back far before pen was ever put to paper," Wilson said. "We're lucky so many of these legends were preserved in the face some such adversity and I wanted to put the popular ones in one place."
Navajo folklore has been studied by experts and scholars for many years and more is being learned every day about the history of Native American culture and their heritage.
NavajoLegends.org is now live and featuring a pages about some of the most popular and mysterious Navajo legends.
To learn more about popular legends and traditions, including the Navajo creation story, visit the official site at navajolegends.org.