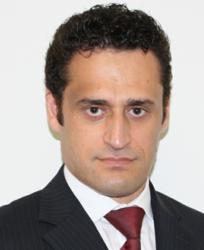 (PRWEB) September 28, 2012
The United States Department of Treasury Office of Foreign Assets Control ("OFAC") administers the nation's sanctions programs through the burden of both criminal and civil penalties and the blocking of property and benefit under the authority of the United States.
Iranian Lawyer Aria Vatankhah says: "The rules and measures for complying with these sanctions are difficult and tiresome. Individuals who are in conflict with OFAC administered sanctions, possibly have no idea that they or their business are at the risk of OFAC freezes their assets, fines them, or worst of all, face criminal charges."
Given the wide application of these regulations, individuals and businesses can be targeted by simple involvement with others who have been red-flagged by OFAC. Whether you are a landlord renting property to someone who has been placed on OFAC's Specially Designated National List, a graduate student seeking to travel to Cuba, or a foreign lawyer providing legal services (Except immigration lawyer providing immigration and naturalization services) to a sanctioned, you are at risk.
If you are a U.S. person, or own property or interests under the authority of the United States, and have dealings with anyone from the following countries: Belarus, Burma, Cuba, Iran, Iraq, North Korea, Sudan, Syria or are possibly associated with individuals or entities engaged in terrorism, you may be at risk.
In general, unless licensed by OFAC, goods, services, or technology may NOT be exported, re-exported, sold or supplied, directly or indirectly, from the United States or by a U.S. person, wherever located, to Iran or the Government of Iran.
These regulations apply to:
1. All U.S. citizens;
2. All U.S. permanent residents (green card holders);
3. All U.S. citizen or U.S. permanent residents located outside the United States;
4. All U.S. incorporated entities and their foreign branches;
5. All foreign subsidiaries owned and controlled by U.S. companies;
6. All persons or entities within the United States.
These regulation apply to all U.S. persons mentioned above wherever located. Furthermore, a U.S. person may NOT export from the U.S. any goods, technology or services, if the person knows or has reason to know such items are intended specifically for supply, transshipment or re-exportation to Iran.
The United States government is absolutely and strictly enforcing these laws. There are various Iranians and Iranian-Americans being prosecuted criminally and civilly at the present time. In fact, the U.S. Department of Justice sought and obtained an enhancement of criminal and civil penalties of Iran sanctions from the U.S. Congress in October of 2007 to a maximum of 20 years per violation. Civil penalties were enhanced to the greater of $250,000 per transaction or twice the amount of the transaction.
Furthermore, most transactions related to Iran are prohibited by the Iranian Transactions Regulations (I.T.R.) unless licensed by the Office of Foreign Assets Control of the U.S. Department of Treasury. Sale of any personal or real property in Iran is prohibited unless a specific LICENSE is obtained prior to such a sale. This prohibition applies to any real property; whether acquired by gift, inherited property or acquired long before the enactment of Iran sanctions.
"U.S. persons, including foreign branches of U.S. depository institutions and trading companies, are prohibited from engaging in any transactions, including purchase, sale, transportation, swap, financing, or brokering transactions related to goods or services of Iranian origin or services owned or controlled by the Government of Iran."
Also it should be noted that If an individual's name is on any real property in Iran, you will need a specific license before you can sell the property. However, if there was a probate proceeding in Iran and you have inherited an interest in real property in Iran, you may not need a specific license, and may be qualified to use "General License B" to receive the funds in the U.S.
Transactions ordinarily incident to travel to or from Iran are exempt and authorized. Included are payment of living expenses and acquisition of goods and services for personal use and arrangement or facilitation of such travel including air, sea or land voyages.
For relocating in Iran, taking (exporting) household and personal effects for family use are authorized if the articles have been actually used by said family members (not intended for use by others or for sale nor otherwise prohibited).
Bringing (importing) Iranian-origin household and personal effects for personal or family use of persons arriving in the United States are authorized, if such articles have been actually used abroad by such person or by other family members. They must not be intended for any other person, nor for sale, and must not be otherwise prohibited.
Iranian Attorney, Aria Vatankhah advises that "before OFAC catch you, you should comply with the OFAC's sanctions rule and protect yourself from possible consequences." Correct compliance with the sanctions can be accomplished, if knowledgeable and experienced attorney is retained.
At Aria Law Group, Aria Vatankhah, an Iranian Lawyer has the compelling experience in applying general and specific OFAC license when it is required by different agencies.