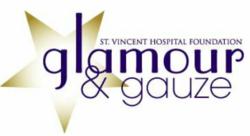 (PRWEB) September 28, 2012
This annual fundraiser is for CHRISTUS ST. Vincent's most immediate need. This year, Glamour & Gauze will raise funds for the $25 million renovation and expansion of the ICU and CCU unit. (Intensive Care and Critical Care) A three-year project, the unit will grow from its current 18 beds to 24 beds with the latest equipment - all meant to save the lives of your friends and family. This is a featured event on the SantaFe.com event calendar.
The event, billed as "Santa Fe's Best Party" is a hosted event with over 400 attendees who this year will be privately entertained by NPR "Wait Wait .... Don't Tell Me" and HBO comedian, Paula Poundstone.
The night begins with cocktails and a silent auction and moves into a scrumptious sit-down dinner and live auction followed by dancing to the music of Soulstice and ending with the private performance of Paula Poundstone.
Ticket Info:
Purchase Tickets Online
General Admission: $250 per person
Sponsorships are available. Please call Lynn Taulbee at 913-5260 to sign on.
For those unable to attend this event Christus St. Vincent Hospital is glad to be able offer a way to make a secure on-line donation. The service is provided by arrangement with Auctionpay, a recognized service helping non-profit organizations around the country with safe and efficient payment systems. Click here to donate on-line.
If gifting by phone is preferred please call (505) 913-5209. The Foundation office is open 8 a.m. to 5 p.m. Monday through Friday.
Gifts by check may be sent to the St. Vincent Hospital Foundation, 455 St. Michael's Drive, Santa Fe, New Mexico 87505
About SantaFe.com:
SantaFe.com provides locals and visitors to Santa Fe alike the most current interactive platform for events, music, arts, business, dining and lifestyle. SantaFe.com is a division of Hutton Broadcasting, located at 2502 C. Camino Entrada, Santa Fe, NM 87507
Contact Information:
Scott Hutton
SantaFe.com / Hutton Broadcasting
http://www.santafe.com
(505) 471-1067 (Media inquiries only, please)