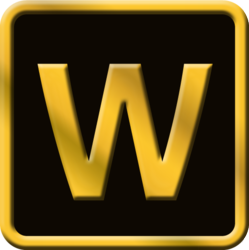 Worldlink-Now is a great way to gain more visibility for any business. The website has over 1.9 million hits and counting.....
(PRWEB) September 30, 2012
For any new business owner, the right advertising can make all the difference. With the right exposure that ensures new customers walking through the doors, any business can flourish. And this is exactly what Worldlink-Now offers to their customers. They have added a new music and restaurant section to this directory that works a lot like online Yellow Pages. For music advertising, all one needs to do is select the genre from over 100 categories available so that a music composer or musician can get the right publicity. A new Restaurant section also has several subcategories added that makes restaurant advertising as per cuisine and style of restaurant easier and more effective.
Worldlink-Now was established on December 1, 2011 and accepts business listings globally for a period up to April 14, 2012. "Worldlink-Now is a great way to gain more visibility for any business. The website has over 1.9 million hits and counting and is the future of Online Business Directories. The new categories are especially targeted for those looking for Music Advertising and Restaurant Advertising. Over 100 categories have been added in both these areas to help a local business get both local, national, and international recognition depending on the needs of the business owner", states a team member.
Worldlink-Now is an evolving site; it sees new hits every single day. More business listings are previewed every day as more and more business owners as well as customers are beginning to understand the effective advertising techniques adopted by this young company. A person can choose 3 categories from over 4700 currently available to promote their business. List your business with Worldlink-Now with a national or local business listing from any country in the world. Worldlink-Now's long list of manufacturing categories can help with B2B directory needs as well. The website comes with advanced features, such as options for unlimited text used for promotional purposes, the ability to add pictures and slideshows for a more professional touch and even testimonials from clients for added publicity are welcome at office(at)worldlink-now.com. All this and much more now available at only 12.00 USD one-time fee. To know more, go to http://www.worldlink-now.com/ .