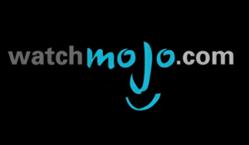 This Day In Video is the latest extension of our evolution in becoming the leading producer of factual, reference biographies and profiles.
Montreal, Canada (PRWEB) September 30, 2012
WatchMojo, one of the largest independent producers of premium video content, launched the This Day In Video initiative: over 2,100 videos recapping the newsmakers and noteworthy events that have shaped history, entertainment, business, sports and more.
"This Day In Video is the latest extension of our evolution in becoming the leading producer of factual, reference biographies and profiles. We are not only giving publishers entertaining videos on popular topics, but also arming educators with a valuable tool to assist them in 21st century learning with 2100 videos that retell history," explains CEO Ashkan Karbasfrooshan, an author and executive who founded WatchMojo in 2006.
Out of the gates, WatchMojo focused on producing evergreen and brand-safe content across fourteen categories such as Automotive, Business & Technology, Comedy, Fashion & Beauty, Film, Health & Fitness, History, Lifestyle, Music, Politics, Science & Space, Sports, Travel and Video Games.
By 2009, it had built a large catalog of lifestyle tips and advice videos, but then further differentiated itself by increasing its coverage of famous people and noteworthy events.
By 2011, it launched Themes, such as Biographies, How Tos, Green Living and Top 10 Lists which cut across its Categories.
This year, it launched This Day In Video to further leverage its base of 7500 videos.
As a result of its relentless focus on producing premium videos, the depth, breadth and scope of WatchMojo's library is unparalleled. In addition to evergreen, factual infotainment videos that cover the people, places, things, trends and events that have shaped pop culture, entertainment, business, sports, and the arts, the site also has thousands of tips on the latest fashion, style, beauty, health and culinary trends.
In all, the company's library of 7,500 reference videos has helped WatchMojo emerge as a Wikipedia in video format, but with the major distinction of being professionally-produced by the company's team of a dozen full-time researchers, writers, fact-checkers, hosts, videographers and editors. The site has also licensed 250 thousand videos from traditional media companies, news organizations and broadcasters for its WatchMojo.com/tv/ offering, but the core focus of the company remains the production and distribution of its own programming.
The company produces 300 minutes of new content each month which supplies a wide array of media companies, including portals, aggregators, redistributors, ad networks as well as publishers and news organizations.
The company's pop culture and infotainment videos are distributed widely online, in mobile, through out-of-home networks, in the living room, as well as in academia, where students, professors and educational publishers rely on the breadth, depth and quality of WatchMojo's content to enrich the learning experience.
Online, WatchMojo reaches 20 million consumers. As well, WatchMojo has grown ubiquitous in the out-of-home market in cabs, gas stations, waiting rooms, malls, gyms and coffee shops.
Online, WatchMojo has generated a billion views online since 2006. It generates that many impressions in out-of-home each year.
WatchMojo's catalog of English and French videos reaches a combined 75 million consumers across all platforms and in all markets. The company has never raised outside investment, is privately held and is based in Montreal, Canada.
About WatchMojo
WatchMojo informs and entertains through video by covering the people, places and trends that have shaped history. The company's short-form factual infotainment programming answers questions on Who, What, Where, When and Why across thousands of topics in Automotive, Business, Comedy, Education, Fashion, Film, Food, Health & Fitness, History, How To, Lifestyle, Music, Politics, Science, Space, Sports, Urban Living, Technology, Travel and Video Games.
Digiday picked WatchMojo as one of three finalists, alongside CBS and HBO, in the Best Entertainment category at the Digiday Video Awards. Marketing Magazine named WatchMojo one of Canada's Digital Media Companies to Watch in its September 2011 issue. Ernst & Young nominated Ashkan Karbasfrooshan for Entrepreneur of the Year in its 2012 media category.
Learn more on http://www.WatchMojo.com
###