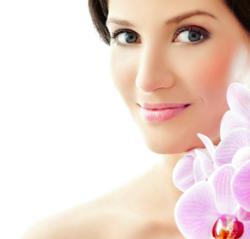 "A Natural alternative is always a welcome one here in beautiful mountains of North Carolina"
Asheville, NC (PRWEB) September 29, 2012
It's widely known Botulinum toxin or Botox is made from a type the clostridium botulinum bacteria. It is used to help people look younger by injecting small amounts into muscles, making wrinkles diminish. Many people, when given a choice and if the results were to be the same might choose the one that was less risky or invasive.
There is a technology that uses a tiny electrical current or a microcurrent to stimulate cellular activity, causing cells to act as if they were younger. The result can be a more youthful appearance, similar to what injections or even surgery might provide. This trend is becoming increasingly more popular and is now offered in the Asehville, NC area.
Carole Gardner, the owner of Supreme Skin in Asheville, NC says "It's understandable that this approach to looking younger is catching on because it is so natural and non-invasive"
Microcurrent technology firms and tones the skin by re-educating the muscle. It is a gentle, painless re-education process, stimulating the muscle with a specific amount of energy that mimics the body's own natural energy and works together with the body's own natural system.
It's not as well known as injectables, but it is gaining fast in popularity as a BOTOX alternative.